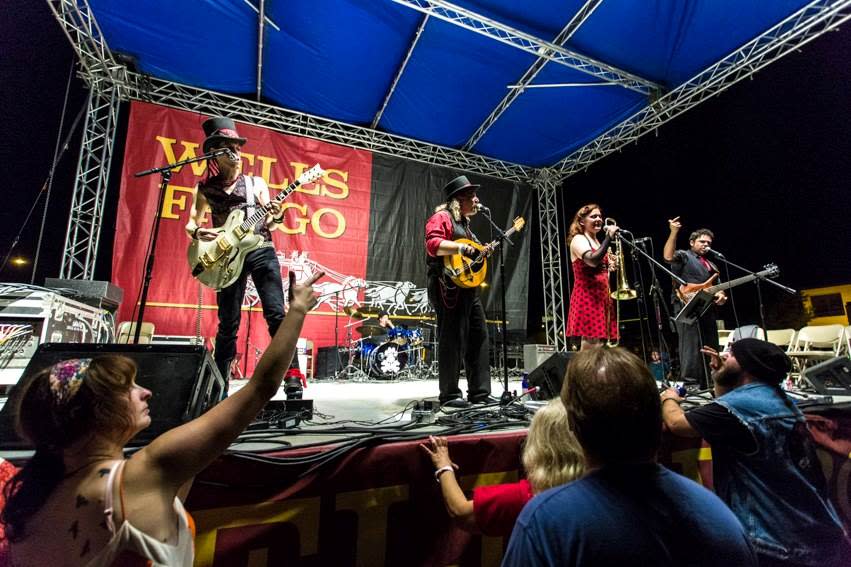 When I was in college a Pastor friend of mine asked me to join a planning committee to start a college group. We ended up with about twenty college students brainstorming about what they would like to see in a college group. If you can believe it, twenty college students trying to agree on one course of action was not going so well. After months of Pancake Parties, Disney movie watching, and PJ parties (again, let me remind you for COLLEGE students) you might guess correctly that there wasn't much attendance. So, I begged the Pastor to let me plan an event on my own so that we wouldn't have to go through all of this bureaucracy. I told him I wanted to throw an art and music event and to this day I have no idea why, because I had never done anything like that before. He agreed to support me and gave me about two months to fill a three hour time slot with entertainment. I gathered food, all of the Artists I knew, and all of the friends of the Artists I knew. About two weeks from the event I only had one of the three hours filled. I was desperate.
I called a musician friend, more acquaintance than friend, and begged her to not only play but help me find others to play as well. She responded "I would love to play and you should talk to Bone Doggie." Bone Doggie??? It turned out that "Bone Doggie" ran an Open Mic at Banter Bistro at the time. I went to the Open Mic not really knowing what to expect. I found out that Bone Doggie was not the "kid" I thought he would be, he was an adult (let me add that everyone calls him Bone Doggie, even his kids). To be honest, I got very nervous. I was barely 19, who was I to ask this adult to come help me; for FREE I might add! I actually got up to walk out but our paths crossed on the way to the door and I decided to go for it. "Hello Bone Doggie, could I ask for your help with something?" He responded "sure! Let's go outside and talk." We spoke about the event and the trouble I was in. Doggie asked if what we were doing was for the community, and I told him that everything was for this college group. He not only agreed to bring his band, he grabbed the shoulder of every musician he could reach. Within five minutes Bone Doggie had filled my missing two hours.
The event went off without a hitch! It was the most successful event that the college group ever hosted, and it was owed all to Bone Doggie. Everyone in the church was shocked at his talent level, as well as the musicians he brought with him! I had a new favorite person!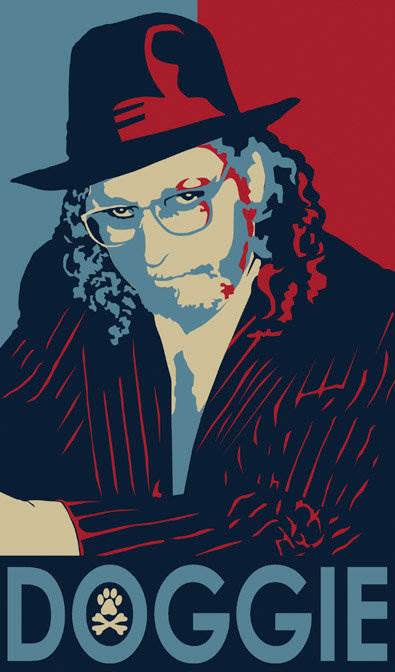 I moved on to another group shortly after that, and just about every week Bone Doggie would bail me out by sending me talent. It was these next couple of years that I developed a passion for helping musicians. How could I not? They had helped me so much! I became friends with a lot of Denton musicians over that time, and eventually I began asking them what they thought about a Denton radio station? Every single one of them laughed, thinking I was making a joke. So, I just decided that I now had a funny joke to tell. I was at Doggie's house one day helping him work on a video project, and I thought "let's tell Doggie our new joke!" But instead of Doggie laughing at me, he looked at me and said "I love the idea." I was shocked! And then Doggie said something to me that I will never forget "that could be what you're meant to do."
I don't know if Bone Doggie even remembers saying that, but it honestly struck me hard. On that day DentonRadio.com was born! I reached out to a lot of other Artists, but as expected, Bone Doggie was the only one that really gave his all to make it happen. I can honestly say that without him DentonRadio.com would never have happened.
I know this post usually describes the on and off stage life of a Denton Artist, and that this post seems to be more about me than Bone Doggie. But to many, many, many of us here in Denton that is who Bone Doggie is. He is the one who got all of our dreams started. He is the one who encouraged us. He is the one who believed in us. He is the one who saw something in us that no one else did. I could have written that Bone Doggie writes Gypsy/Americana music, sang with a whisky voice, and played with lightning fingers on an Irish Bouzouki. But that's just who the microphone sees. That part is amazing but off of the microphone, that is the true magic; someone who cares about everyone.
Give Bone Doggie's music a listen, and go see him live sometime, it is quite a circus! And if you ever get the chance, talk to him after the show, you never know what he might inspire.