DENTON, August 17, 2020 — DentonRadio.com announced the soft launch of their redesigned website and studio to coincide with National Radio Day on August 20. In a market where big names dominate the airwaves, DentonRadio.com will act as the first stop in both discovery of local Denton music and Denton-related news.  
DentonRadio.com has been an integral part of the Denton music scene for many years. Located inside the Welcome Center in downtown Denton, and backed by Discover Denton, the station has built up a loyal following of listeners seeking to stay connected to Denton music and entertainment.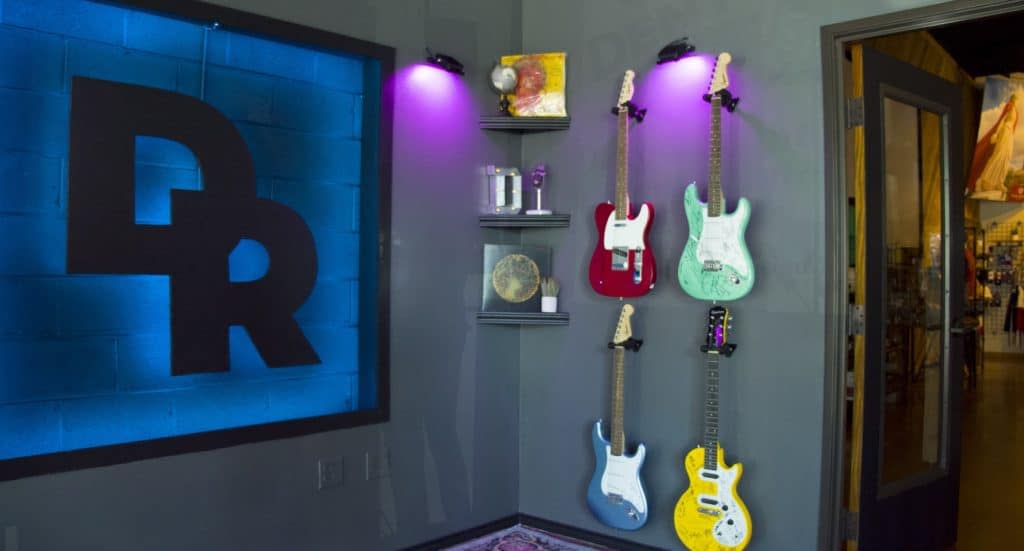 "Today more than ever, listeners consume their music through digital and streaming platforms. We are excited to expand our reach to more listeners than ever before, representing such an essential part of Denton culture, live music," said Jake Laughlin, founder of DentonRadio.com. "These changes will allow us to the opportunity to host more music from more artists than ever before. We want to provide listeners with a true window into Denton music."
In today's world, the music industry relies heavily on streaming platforms to connect listeners to new playlists and singles as a way of discovering new music. DentonRadio.com exists not only to introduce local artists to new listeners, but also to tell the stories behind the music. This storytelling includes artist interviews, studio performances, and promotion of live shows and events.
In addition to the new music programming, DentonRadio.com is also partnering with the Denton Chamber of Commerce for a new podcast series titled "Denton Insider," hosted by Randi Skinner of RS Consulting and Heather Gregory of Stoke Denton. The series will feature a wide variety of leaders across the Denton community that are making an impact in North Texas.
Jake Laughlin coordinated the launch of the new DentonRadio.com with National Radio Day, which celebrates the history of this platform and champions its growth in today's listening landscape. He invites you to stop by the studio at 111 W Hickory Street in the historic Denton square to watch a live broadcast-on-the-glass, or visit DentonRadio.com from the comforts of your home.
Follow DentonRadio.com