On February 12th, Austin will play host to the Texas "Unity Dinner" where over a thousand politicians and representatives from all over Texas will come together to connect.  This year Denton was selected to bring the music and we are coming out of the gate strong!  We are bringing Zach Balch and Karyna Micaela, two of DentonRadio.com'sown!  I wanted to make sure that I did this write-up so that we can all see the incredible talent that is representing us.
Before you read anything more about these artists, I beg you to hear them!!!  These videos will show you far more than any other words ever could!
See, the videos were very much worth it!  You didn't skip ahead did you?  That would be awkward!
Now, I will admit that this part of the blog came from their own websites (they just say it better than I do!):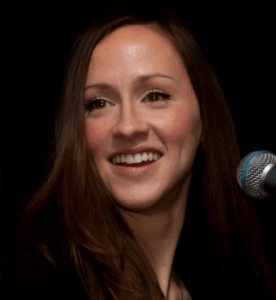 "Armed with the encouragement of a former choir director to 'save the world through song,' California native Karyna Micaela once brainstormed all the ways she could use music to do good, from sharing her passion for environmental sustainability to making statements about social injustices. After arriving in Texas' wide prairies three years ago, she realized that saving the world through song can be achieved in a more subtle way - through relationship and community. Karyna, who earned her bachelor's degree in jazz studies, inherited the rich troubadour spirit that is tradition in this part of the country, transforming her into a more vibrant storyteller. The result is a blend of pop, jazz and folk that reflects an emotional journey to which listeners can intimately relate. The relocation changed Karyna in personal ways as well. 'So many things have happened to me here that I never expected,' she says. 'I've met incredible people. I've made mistakes. I've had my heart broken. All these things have taught me what it truly means to be human. I've come to realize that every day is a surprise.'
Karyna can be found sharing her piano-driven stories all over the greater Dallas-Fort Worth area, playing at such reputable venues as Opening Bell Coffee and Club Dada in Dallas, Live Oak Music Hall in Fort Worth and Dan's Silverleaf in Denton. She has made appearances at several popular festivals, including the Deep Ellum Arts Festival, Taste of Addison and ArtLoveMagic's GirlShow and opened for Ernie Halter at The Aardvark in Fort Worth. Her debut EP, Everyday Surprises, produced by Zach Balch, releases this spring."
"As a storyteller, Zach Balch is an excellent communicator of the human experience, his guitar is an extension of the story, each note deliberate, yet spontaneous, so as to not tell the story the same way twice. Ever influenced by the intimate, personal nature of the hymns he learned as a child as well as the simplistic reliability of contemporary church music, his writing is meaningful and effective.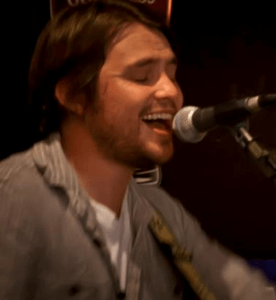 Having grown up in the West Texas plains in a town where nobody locks their doors, at first glance Zach looks like the guitar-playing boy next door, and in many ways he is. 'I just like to sit down and have conversation over a cup of coffee,' he says. But his sharp wit, thought provoking words and driving ambition stretch much further.
After trading small town life for the bustle of the Dallas metroplex, Zach's acoustic folk sound took a bluesy-pop turn, culminating in an alt-country sensibility that artists like Ryan Adams and Pete Yorn are known for. When onstage with the rest of the band, pianist Ryan Pool, drummer Aaron Hass, bassist Robert Willis and guitarist Daryl Nelson, Zach Balch and The Company take on an electrifying big-city dimension. The result is David Ramirez's painfully personal prose meets John Mayer's blues-meddled pop."
Now that you have seen them, heard them, and now know about them, please let me give you my personal account of Karyna and Zach.  Years ago, when I was new to the Denton music scene, I met Karyna and Zach.  Both of them were mind-blowing musicians, but what I didn't expect was for them to be so passionate and caring for the people around them.  We all formed a friendship that I am lucky to have, and quite honestly owe my job to.  The passion to use music to help people and dedication to creating quality music by both Karyna and Zach were the qualities that made me think that it was a crime for someone not to be playing their music somewhere, and thus DentonRadio.com was born.  If you are looking for inspiration, these are the artists to meet!
So, good luck Karyna and Zach!  You are certainly going to turn some heads this year at the Texas "Unity Dinner"!