Headed to Denton to soak up those summer rays? There's so many ways to enjoy time with the family here in Lil' d while on a getaway the next few months. Here's some things you should know:
As of June 1, there is a handheld ban in the City of Denton. This includes voice calls. However, if your phone is mounted on your dash (or you are using a handsfree headset) for calls and GPS, it is legal. For more information, see the City of Denton website.
Coming to the Square? There is ample parking on and near the Square (click here for a downtown parking map). Be aware that parking on Hickory Street between Locust and Bell is back-in parking. Look for the helpful signs when searching for a parking spot on the appropriate way to park.
Every season is construction season in Texas. When traveling from out of town, be aware on any potential construction delays and road closures by checking 35 Express and signing up for text alerts.
We swear, getting to and around Denton is not as hard as it sounds. Whether you come by train or car, there's a lot of great entertainment and dining to be had here. First things first, book your stay with one of our great hotels. (Pro-tip: traveling with your favorite four-legged friend? Check out our listing of pet-friendly hotels.)
Out for an adult vacation? There are great spots to grab an adult beverage. Stop by our two breweries: Audacity Brew House and Denton County Brewing Company. Audacity offers brewery tours every Saturday at 3 p.m. and Denton County Brewing Company has a spot right off the Square to kick back with a few beverages. Also, if you're here on the weekends, stop by the Discover Denton Welcome Center on the Square on Friday nights, where we spotlight local craft breweries from 7-9 p.m. as part of our #FreeBeerFriday series!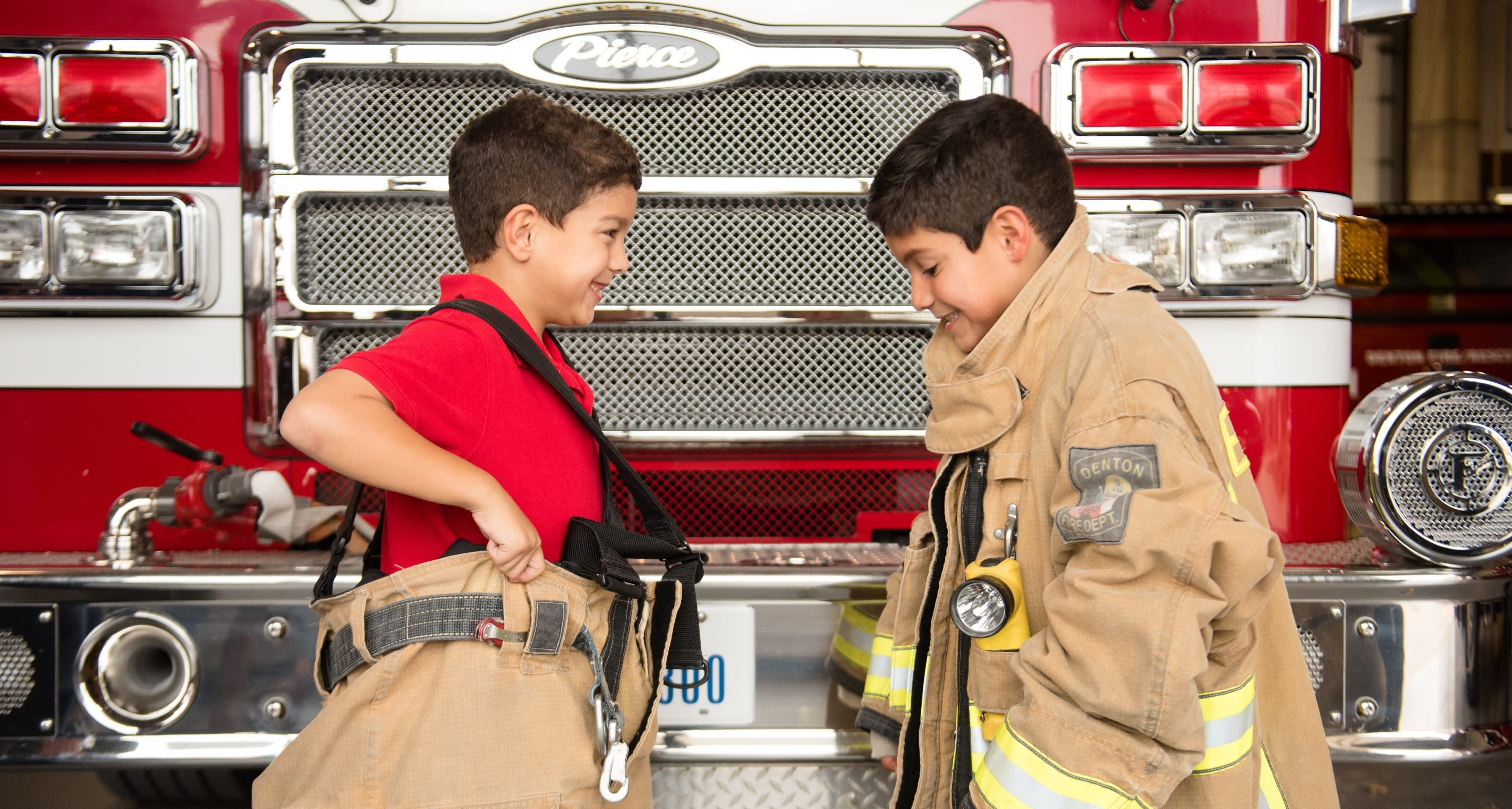 Photo by Mike Mezeul II Photography
With the kiddos? There's some great spots to have fun with the whole family. The Denton Firefighter's Museum showcases firefighting from both past and present, even allowing visitors to try on the firefighting gear and sit behind the wheel of a fire truck. And it's free!
We know it's hot in Texas in summer. Why not grab a snow cone to cool off? Enjoy a treat from Zach's Shaved Ice or Bahama Buck's. Willing to travel a little out of Denton? Gnome Cones in Argyle is the new kid in town serving up delicious summer treats!
We have weekly music series here that will appeal to all. Check out Twilight Tunes, put on by Denton Main Street Association, on Thursdays through June. This BYOLC (Bring Your Own Lawn Chair) event, usually on the Courthouse Lawn (when Mother Nature cooperates) is totally free and features music from a variety of genres. Or, shop 'til you drop and discover some new music every Saturday in June and July at the Golden Triangle Mall, with the DentonRadio.com Summer Music Series.
Photo by @melodyhere2123 on Instagram
Commemorate your trip to Denton (and give all of your friends Vacation Envy) by grabbing a selfie! There are some must-take selfies while you're in our corner of the world. Pop by Oak Street Drafthouse and dot the I in the (newly repainted!) Lil' d sign out front. Grab a shot in front of one of our murals (like the one on the side of Recycled Books - you can find a murals listing brochure at the Discover Denton Welcome Center). Grab a bite or a beverage at 940's and a group photo by their Denton sign near the restrooms. And, of course, the best selfie spot - from the roof of LSA Burger overlooking the courthouse.
We can't wait to go #Dentoning with y'all this summer! Remember - when posting about your fab vacation on social media (because that's half the fun, right?), use the hashtag #Dentoning and follow us @discoverdenton. Who knows, you might just see yourself being reposted to one of our accounts while out and about on your travels.