Denton, Texas is famous! In 2012 Denton's eclectic scene was the focus of many TV programs and specials. Join us for a Year in Review on Denton TV.
Denton was a Rand McNally Best of the Road finalist for "Most Fun Small Towns in America"!
Get a glimpse of how the fun unfolded in Denton with this video produced by the City of Denton's DTV chronicling highlights from the judges' 48 hours in our city.
Host Chet Garner of the PBS show The Daytripper enjoyed discovering Denton's historic Square and independent art and music. Things got a little heated while dinning but hopefully Garner's gotten that out of his system by now (wink, wink).
Watch Denton, TX on PBS. See more from The Daytripper.
Also during Jimmy Kimmel, the North Texas Chevy Music Showcase featured mini-documentaries about musicians in the North Texas area. Denton bands Seryn and Hares on the Mountain were featured as a part of the series that highlights and supports local music. The series will continue to run through September 2013.  Check out all the local artists featured in the North Texas Chevy Music Showcase, on their YouTube channel- ChevyMusicNTX. For the horse enthusiasts who are interested in discovering more about Horse Country there's a new TV show on Rural TV called Horse Country USA. Each week the show covers horse country in and around Denton. Here's an episode to get you started.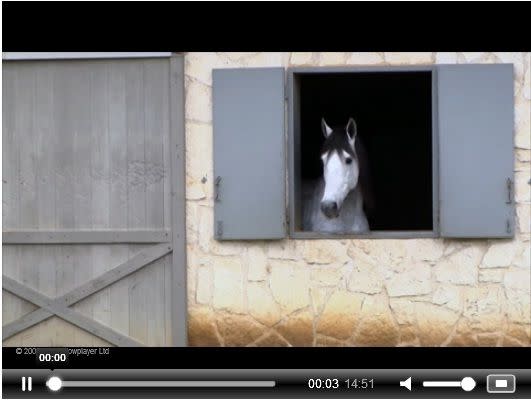 But don't forget that Denton is combination of unique and hometown. You may have to spend a day in Denton to fully understand but until you get here, check out the Denton: A Day in the Life video.
2012 was an eventful year for Denton. The spotlight was on our city several times, and with the new year ahead of us, keep an eye out for even more videos about Denton. The upcoming I Am Denton video contest will feature talent from Denton ISD's Advanced Technology Complex's Audio Video Production class.  These unique videos are a creative way of showing how the people of Denton are original and independent. Watch last year's submissions on Discover Denton's YouTube channel.
Have you seen a creative video about Denton lately?  Be sure to share it with us on our Facebook page or via Twitter.