Word is spreading and people are asking, "What is a Denton Original?"
To answer this question, let me begin with the Denton Convention & Visitors Bureau (Denton CVB) mission statement:
"The purpose of the Denton CVB is to market Denton, attract individual visitors, tour groups, convention and meeting groups, and sporting events to Denton and to provide management toward ensuring a positive visitor experience."
The Denton CVB is a destination marketing organization.  We promote a product, and that product is Denton.  The Denton CVB showcases the "Original and Independent" spirit of the Denton community through advertising, direct sales, social media and other marketing channels. The Denton Original and Independent brand conveys a message of uniqueness to visitors. It is a brand promise that visitors will be able to have memorable and positive experience in Denton, Texas.
Now, allow me to focus on the highlighted text at the conclusion of our mission statement above.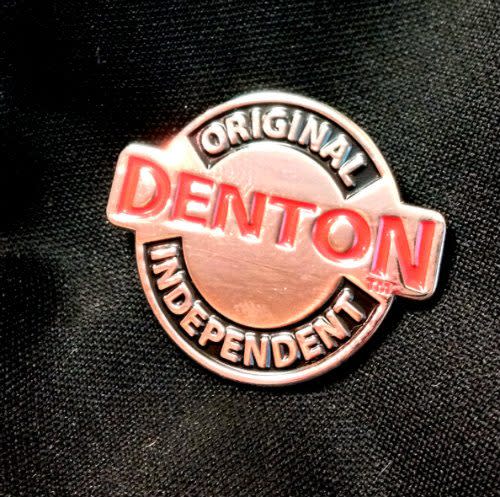 Quite probably, the greatest difficulty faced by any destination marketing organization is the fact that, while we "sell our product" (Denton), we rarely ever actually get to interact with or even meet our "buyers of our product" – our visitors, guests in the Denton community.  The CVB is not alone in communicating or fulfilling the "Original and Independent" brand promise.   We work with hospitality partners like hotels, restaurants, attractions and live music venues to make sure the true spirit of what makes Denton a great destination is communicated clearly and accurately.   A big part of that cooperation is making sure our partners, are well equipped, that they know what's going on where and when all over Denton, and they know how to ensure that visitors really do experience the "Original and Independent" Denton.
So, what is a Denton Original?  It's Denton's elite…the best of the best on the front line between our visitors, guests, and customers and what they will perceive about Denton.  These are the graduates of the Denton CVB's Denton's Originals Service and Destination Training Program.  They are the masters at guiding guests in their business or randomly in our town with a positive and unique adventure here Denton.   These exceptional individuals and the businesses they work for have applied themselves and invested in increasing their knowledge of Denton and the surrounding area while honing their overall service skills at the same time.  They have committed themselves to helping the CVB and our City fulfill the brand promise, "Denton: Original and Independent."
Denton Originals are an active part of the community and continually seek out new information and adventures in and around Denton.  They are up-to-date about what to see and do, when and where.  They offer consistent, great service to residents and visitors alike.
Oh…and they earn some sweet rewards for their dedication to great service!  That's where all of us come in – you, me, and everybody out there!  When you encounter a Denton Original anywhere in Denton, first of all – expect great things!  You will have an excellent, over-the-top, better-than-average guest experience.  Then, secondly, let that Denton Original know you noticed!  These Denton Originals are in an ongoing friendly competition to keep the bar high and ever rising for what people out and about in Denton should expect as far as fantastic experiences in our businesses and venues.  They're working hard and your encouragement is the absolute best reward there is.
This summer, we're in the pilot program phase of the Denton Originals project.  Visit our pilot program participant businesses to see how it's working so far – and tell them why you're there when you go!
Beth Marie's Old Fashioned Ice Cream (both locations: On the Square and at Unicorn Lake)
Also, follow Denton Originals on Facebook.  See for yourself where great is going on in Denton.