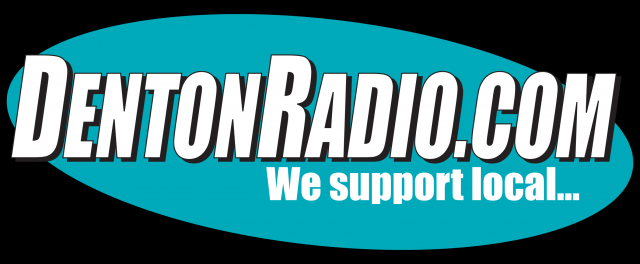 "First impressions are everything" they say, I guess a blog is no different; whenever I discover a new blogger I always go back to their first blog post to see what they were like when they began.  So, I guess I had better start these blogs off with the "W's" of my cause (Mrs. Brown, my second grade teacher, would be ecstatic to hear me use that expression).
As far as the "who," my name is Jake Laughlin and I am the President and founder of DentonRadio.com: an online radio station that plays nothing but the local music of Denton (I guess that explains the "what" as well)!  When I was a UNT student I had started an organization on campus that hosted musical acts.  I was not quite sure what to expect, I had honestly never been to a live show in Denton and did not follow any Denton acts even though I have lived either in or near Denton for ten years.  However, every single artist we booked was nothing less than impressive, I was constantly blown away.  My only thought was "how have I never heard this?  This is too good for people not to hear."  I would have friends ask me to go to concerts hours away, spend huge money, and in the end I would end up watching the concert on a screen in the venue anyways because I was too far away from the stage to see.  But in Denton, I could walk to a venue, spend very little (or sometimes nothing), and not only be face to face with the band but maybe even get to have dinner with them after the show.  The experience could not be any more fun, but I was shocked when I heard consistently from these artists that they had trouble getting people to listen to them; very few people (if any) came to their shows and no radio stations would play them.  So, I decided that if no one was going to play these musicians music I would.
Creating DentonRadio.com, however, was far from easy, and honestly I would have never been able to do it on my own.  Not only musicians but companies rose up and began giving time, money, and resources to make the company possible!  It was incredible!  Companies like Square 205 (a branding company) offered to make and maintain our website, Banter (a bistro and music venue) sold artwork and gave all of the money to DentonRadio.com, (this is just to name a few) the response was fantastic (and is "how" we were able to make our company possible)!  I quickly realized that DentonRadio.com was to be about much more than music, it was to be about this entire community!  Thus our tagline of "We support local… local music, local art, local entertainment, and local business" was born!  And yes, that is a lot of exclamation marks but it is exciting to me!  This is the "why" of DentonRadio.com, we are here to make known all of that Denton has to offer.  My team and I love this place and we want to see more people enjoy it.  No one else should ever live in Denton for ten years and not know what is here, however I meet people that share that same story every day.
Now, though this story is exciting to me, DentonRadio.com has not been a perfect website, functional and something we are very proud of, but not perfect.  There are some changes we have been planning on making for some time and once made I feel that it will finally be time for Denton to officially and formally meet DentonRadio.com.  So, on October 9th atRockin Rodeo (1009 Ave. C, Denton) from 4pm to 7pm we are throwing an event called "Denton, meet DentonRadio.com" (not a particularly original name, but you get the point).  At this event I am going to give a presentation revealing everything that is coming to DentonRadio.com (don't worry, I am only speaking from 4:30 to 5, the rest is going to be live music, you will not have to hear me speak the entire time).  Currently DentonRadio.com has one page, this new website will have over one hundred, genre specific music players to customize the listening experience, and more Denton musician information than a person can take in (this is just to name a few changes).  We will also be revealing new products: devises to play DentonRadio.com in business and products to draw people out of their homes and into their town.  Anyone and everyone is invited to this event (and yes, there will be food), so if you would like to come just mark your calendars!  Again, the event is October 9th at Rockin Rodeo (1009 Ave C, Denton) from 4pm to 7pm, and I guess that is the "when."
Find more on DentonRadio: