The turkeys have been eaten, the stockings have been hung and Christmas has officially begun. You know what that means: It's time for wassail! Oh, and shopping, too. Okay, so maybe shopping should come before wassail. We'll call shopping 1a, and wassail 1b. Luckily, Denton makes it easy to enjoy both. That's because -- just as I do with your dating life -- I'm here to making shopping as easy, seamless and enjoyable as possible. Let's focus first on the jewelry.
Whether you're looking for your partner, spouse, child or friend, Denton has plenty of places perfect for finding that jolly jewelry you seek this holiday season. Here's a rundown of where you can find what you seek:
McRae's Fine Jewelers
Founded by veteran jeweler Chris McRae, this shop has been a Denton staple for four decades. As McRae prepares to pack it in for retirement, you have your last chance to buy his custom-made, one-of-a-kind pieces for your loved one. McRae's offers elegant, high quality jewelry at a budget-friendly cost, and you can customize each piece to your heart's content. Create something special and personalized at McRae's, and thank Chris for his decades-long service of Dentonites.
McRae's: 714 Fort Worth Dr, 940.566.1049, mcraesjewelers.com
First Peoples Jewelers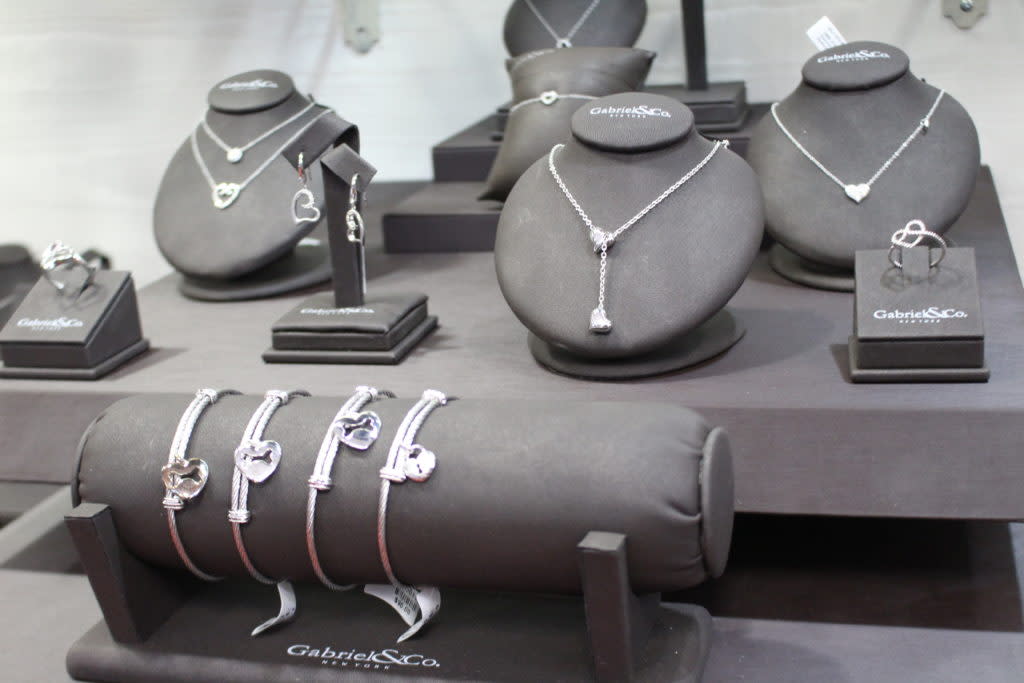 First Peoples has been helping Dentonites express their love since 1974. During that time, they've woven their way into our hearts with their wonderful assortment of rings, earrings, watches and more. The fine and fancy First Peoples pieces are perfect for gifts to partners and spouses, so if you're thinking about a Christmastime proposal (or a beautiful 'just 'cause' present) head on over to this luxurious shop on Elm Street.
First Peoples Jewelers: 117 N Elm, 940.383.3032, firstpeoplesjewelers.com
Amyx Fine Jewelry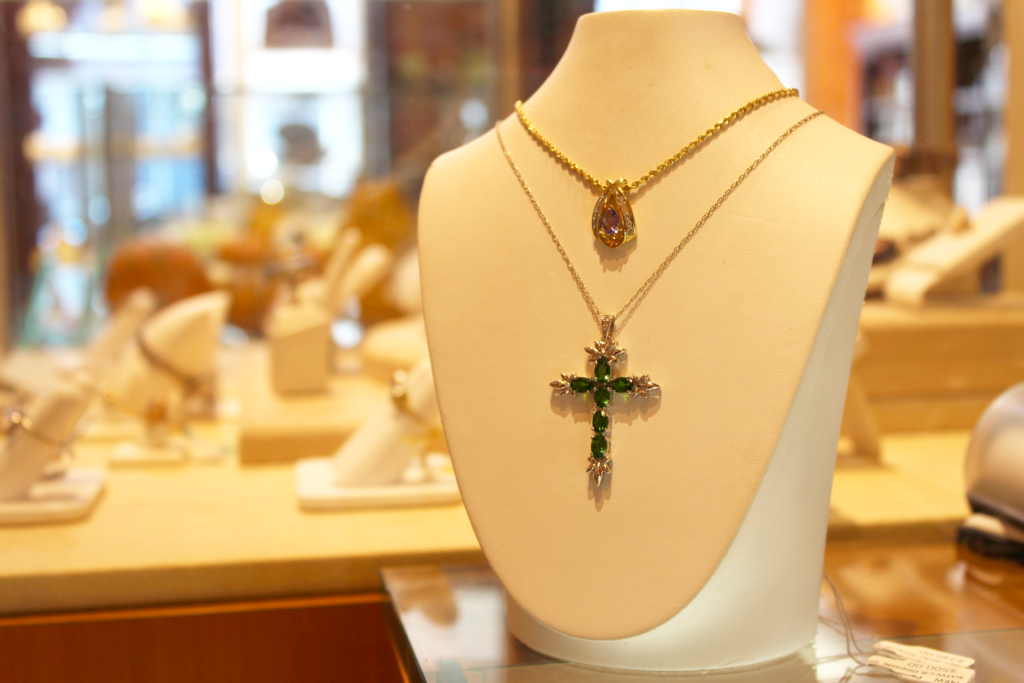 (Photo by Danielle Longueville / Denton Main Street Association)
If you're looking for personalized service at convenient costs, look no further than Amyx. A recent remodel means this jewelry store now offers even more accessories. Diamond-studded rings, beautiful bracelets and so much more is on the menu at Amyx -- plus, they're conveniently located between the Campus Theatre and Logan's Shoe Repair. FYI: they're closed on Sunday and Monday.
Amyx Fine Jewelry: 222 W Hickory St, #101, 940.383.2699, amyxfinejewelry.com
The Palm Tree Boutique
This quaint boutique offers a wide array of clothing and accessories, making it the perfect place to purchase multiple gifts for the lovely ladies in your life. Palm Tree even has a wide selection of Kendra Scott jewelry, so you may walk out with a brand new wardrobe to fit under your Christmas tree. Don't worry -- gift wrapping is another one of my areas of expertise. But that's an entirely different blog!
Palm Tree Boutique: 119 N Elm, 940.383.4411, thepalmtreeboutique.com
The holiday lighting is just around the corner, as is that wonderful wassail. So don't delay -- start your holiday shopping off right with a jolly jaunt to score some jewelry on the festive downtown Square. If you hear the sound of offkey caroling, you'll know that's me joining you for some holiday shopping, Denton style.