Don't underestimate the power of a date night. Lots of couples celebrate an anniversary of when they starting dating their boyfriend or girlfriend. Since my husband and I got married last summer, my wonder was what to do with our old anniversary. Should we just let that day go by unnoticed and only celebrate our wedding anniversary from here on out? Ha. I don't think so. I'm not about to miss an opportunity for a date night. We spend plenty of nights sitting on the couch, watching something on Netflix and eating our dinner. We need more date nights, so I snatched up this opportunity without giving any credence to David's thoughts on the matter. I'm reasonable though. I realize we won't go all out poppin' bottles and getting dinner someplace expensive. But not being on an extravagant budget doesn't mean we have to slum dog it either. So what to do on our date night? Tons of dentoning, of course.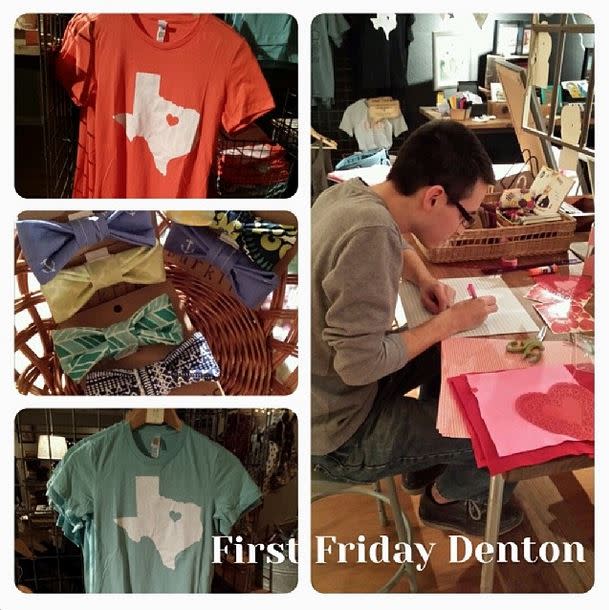 Our dating anniversary is on February 6, which fell on a Thursday (a snowy Thursday, at that). So we decided it would be best to celebrate on Friday instead. First, I checked out the Discover Denton event calendar to see what was going on that night. Lucky us, it was First Friday Denton, an art walk in downtown that I'd wanted to check out for quite a while. For those of you unfamiliar with First Friday, it's a night of art, live music, shopping, fun and more. Many downtown merchants participate and stay open late (closing at 9 instead of 6).
I checked out what some of the downtown shops had on the lineup for the night and decided to spend my first First Friday at one of my favorite shops, the DIME Store. Since it was February, they were having a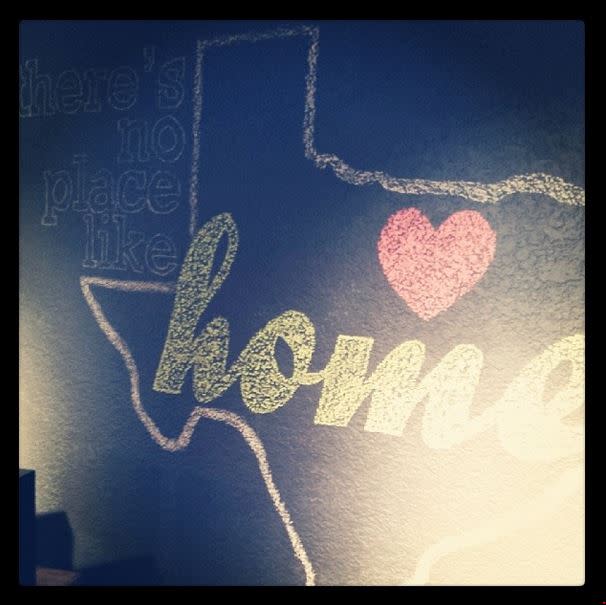 Hearts and Crafts party (with a little wine to get those creative juices flowing). David and I plopped down and started creating each other Valentines. I love crafting, so the variety of colorful markers, eye-catching scrapbooking paper, stamps, stickers and confetti were much to my liking. David is really not the creative type, but he actually put me to shame on the Valentine-making. While his turned out looking quite impressive, mine turned out to be more of a sticky mess. It'll suffice. It's the thought that counts, right? Besides, the real fun was just in making it. Better yet? We didn't have to spend any money to have this fun.
Next stop had to be dinner. I'm not one to skip meals, and I was getting pretty hungry while I waited for David to finish up his creation at the DIME Store. I was pretty excited to try the new Thai restaurant after hearing great things about it from my friend. David and I love Thai food, and we love it really spicy. Denton has some great selection for Thai restaurants, but after trying Thai Square, we had to name them as our favorite. We gorged on Tom Kha soup, Pad Kee Mow spicy noodles, spicy/savory Panang Curry, finishing the meal with mango and guava sorbet. It was a perfect meal, and we were happy that we included that on our date night.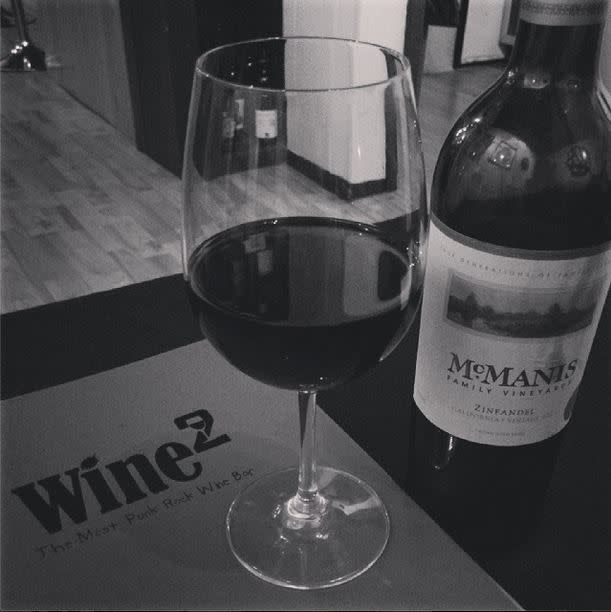 To make the evening complete, we stopped by our favorite place to grab a glass of wine, Wine Squared. If you've never been, I highly recommend checking out their selection of board games. What could be better than sipping on a nice glass of Zinfandel? Kicking butt at Scrabble whilst drinking that wine, that's what.
Crafting, Thai food, and wine? Perfect date night in Denton. We are definitely looking forward to the next! We're already planning on an afternoon date in downtown Denton for Thin Line this weekend. Need some date ideas? Check out our event calendar and our Denton Date Nights board on Pinterest. What are some of your favorite places for a date night in Denton?