Excitement is building for the opening day of the Denton Community Market (DCM) on April 5th, 2014. Denton residents and visitors to the city can look forward to local music, family-friendly activities, and vendors with local produce, food, and handmade items.
The Denton Community Market has become an important event in downtown Denton.  The Market brings the local community together and also highlights Denton's unique culture and creative people. It is located at the Historical Park of Denton County on Carroll Blvd. and Mulberry Street and is held largely in the green space in front of the historic buildings.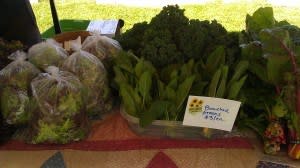 Some of our vendors for the 2014 Market season are:
Snip the Threads
Kendricks BBQ and More
Cynthia's Corner
K&A Products
BreadBreaker's
Brazos Valley Cheese, LLC
Pink Zebra Moms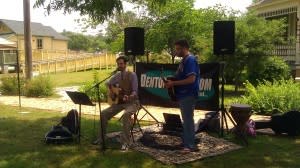 SCRAP Denton, Sustainable Denton, and One World Day School will feature children's activities. 
Our live music will be as follows:
10:00 - 10:50 AM Polly Maynard 11:00 - 11:50 AM Natalie Velasquez 12:00 - 1:00 PM Warren Jackson Hearne
See you on April 5th!