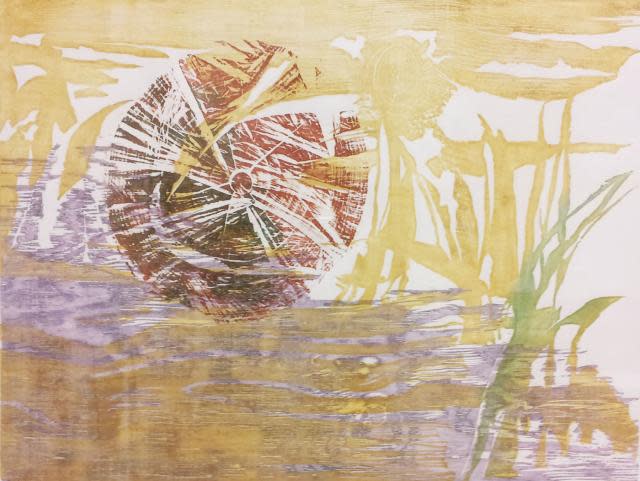 The Permanent Collection of the Greater Denton Arts Council features the work of local, national and international artists, with an emphasis on Texan artists. Works represent contemporary trends in American art during the last half of the twentieth century in a number of styles and media: oil, acrylic, watercolor, photography, fiber arts, sculpture, collage and prints.
This latest exhibit features several recent acquisitions. Stacey Medler, daughter of the late Denton artist Susan Medler, recently donated three prints following the death of her mother in 2012 – The Arms of Grandma, Rollerball II, and On Being Alone, After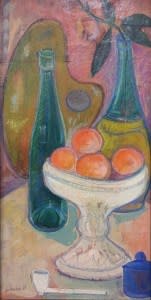 Image. These new pieces join Thanksgiving at Grandma's House, a print by Medler that has been in the collection since 1977.
In 2012, Mr. and Mrs. Armand Coulson donated four untitled paintings by artist Jan Kessler. Kessler has ties to the Dallas Theatre Center, where he acted in and directed plays.
The exhibition features work by other local artists, including Jo Williams, Paula Collins, Brent Phelps, Scot Miller, and Mike Cunningham, as well as works by nationally known artists such David Bates and Nic Nicosia.
A closing reception honoring donors Stacey Medler and Mr. and Mrs. Armand Coulson is August 23, 2013, 5:30-7:30.
To obtain additional information about the exhibit either visit the GDAC's website,www.dentonarts.com, or call 940-382-2787.
Additional information can be found at http://www.dentonarts.com/ .