Word is Bond is a documentary filmed by Sacha Jenkins that explores the importance of lyricism in a genre rooted in the strength and struggle of its people.  It is a language crafted by poets, which went on to transform history. While the film is largely about the creative process, it is mostly about how lyrics resonate with listeners.
Language is fluid and constantly changing; it evolves with the times and moves with the people.  The same can be said about music. After all, music is decorated storytelling. Some of the most recognized names in hip-hop, including Nas, J-Cole, Rapsody and Vince Staples, explain the emotional connections they have made while creating music in what ends up being an intimate journey of discovery for the viewer.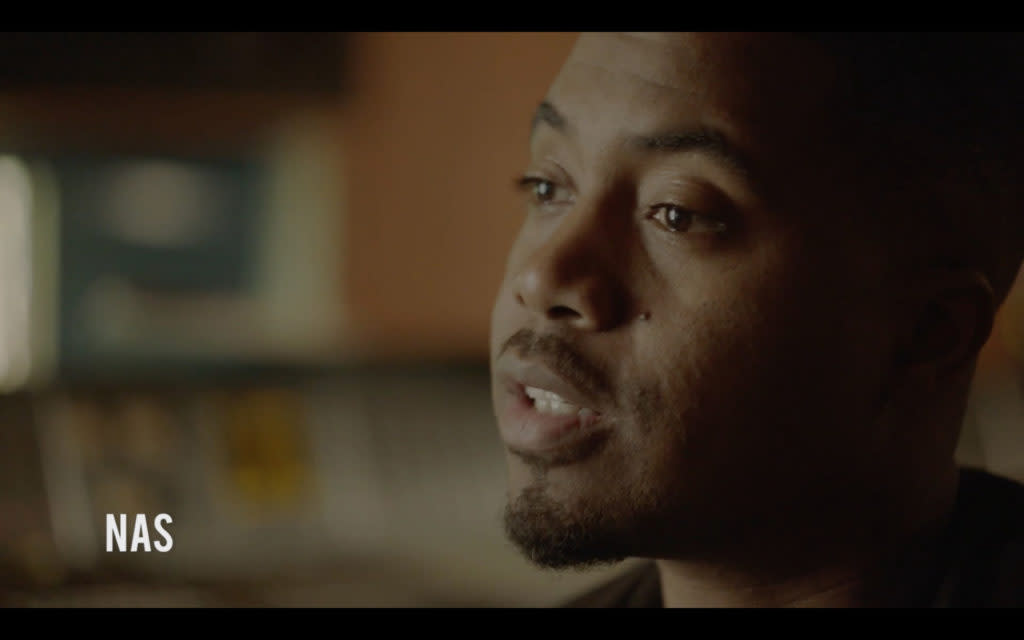 This film is an emotional approach towards hip-hop. It is often perceived as a one-dimensional genre, based around glamour and wealth, especially in 2018, when mainstream rap is about finesse. It seems that somewhere along the way, lyrics stopped being the main attraction. Jenkins disproves this narrative by personifying the emotions of musicians as they discuss their writing process.
Artist Rapsody explains that hip-hop's foundation comes from the stories of poor and disenfranchised people. "When the slaves were coming over on boats, they didn't have a way to write down history," she said. Instead they had to tell their stories to each other, and memorize them. Communication was essential in preserving their identity, and maintaining bonds.
Many of the rappers interviewed explain their need to convey their ideas and feelings are just as dire as the slaves who needed a way to say "this is who I am, and why." Their songs allowed them vulnerability, which provided them freedom from the tribulations of normal life.  Every time a rapper spits a verse, they are writing a new page. They are then creating poetry written with blood, sweat and tears.
Hip-hop has changed not only the musical world, but the societal and political norms that dictate our existence. Nas explains it has spoken a new America into existence. Hip-hop has brought attention to poverty, racism, police brutality and so on. This film is especially important in our political climate, because it shows us that our words can bring about change. Whether we are screaming them while holding signs, or blasting them in our cars.
Word is Bond is a film for not only music lovers, but lovers of words. Jenkins will have you walking away with an enormous appreciation for the creative process. If you did not before, you will certainly understand the bond musicians spend their entire careers trying to form with listeners.
---
Word is Bond is a documentary feature and runs 88 minutes and will be shown Saturday, January 27 at 1 p.m. as part of Denton Black Film Festival. This screening will be shown at the Black Box Theatre, 318 E Hickory St. To purchase tickets at the online box office, click here.