The women's short film block challenges how we feel about love, self-worth, and expression. Each director tells a unique story about the human experience. All serve to highlight the different challenges we feel just trying to exist. Viewers are bound to find at least one film that speaks to them on a personal level. If you are looking for something to reinforce your need to connect with your fellow man, set aside an few hours to experience the beauty of these short films.
---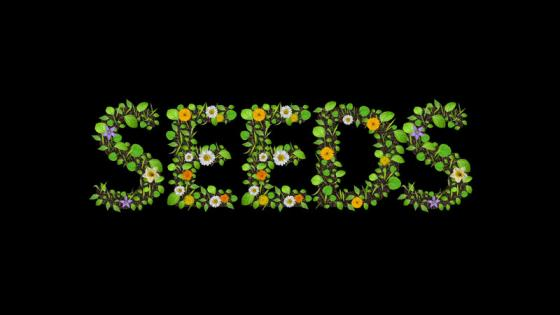 Seeds is about the pressures of perfection black women face, and the effect it has on self-image. The film centers on Pie, a blossoming little girl whose spirit is as free as her bouncing curls, and her kind-yet-uncompromising grandmother. Although their relationship is filled with love, at times it is overshadowed by her grandmother's constant criticism.
In a society that often treats dark skin like a curse, black children are taught to modify themselves as a survival tool. Often nurturing behavior is replaced with refinement. Directors Miriam D. Pollock and Tery Wilson use Pie's grandmother as a personification for this type of strict rearing.
Grandmother shows her love by trying to "better" Pie. She straightens her hair, insists her face must be brighter, and shushes her when she's too joyful. In grandmother's head, this is how Pie will succeed in life. Unfortunately, she is also stripping Pie of her petals.
Adult Pie is well put together. She has the looks, the job, and home, but is she happy? Pie has become another black woman, forced to assimilate for the sake of success. Seeds will make viewers ask themselves, as we cut our roots, do we also destroy our spirits?
Seeds is a short, running 7 minutes and will be shown Saturday, January 27 at 4:30 p.m.
---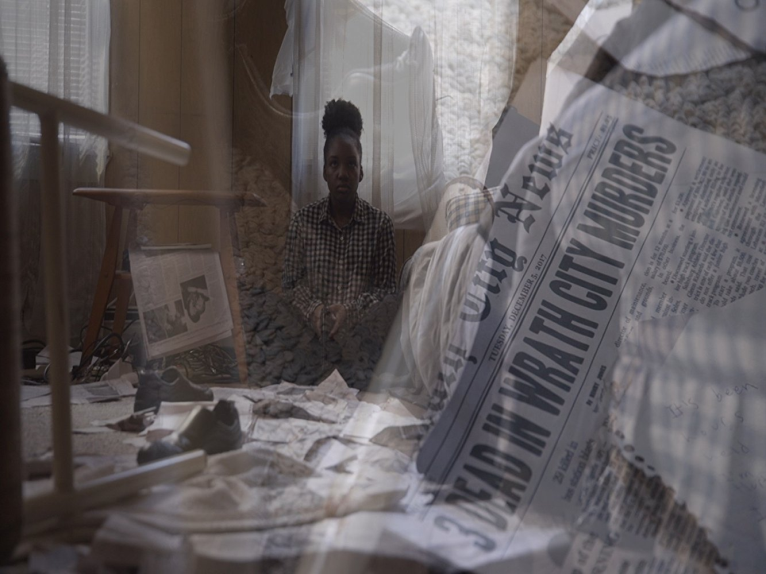 Wrath City is a drama that forces viewers to confront their ideologies about race, economics, and culture. It follows the perspectives of four characters on different sides of the conversation: a black female immigrant facing deportation, two racist white female officers guarding the scene, and a black male reporter tasked with covering the story.
Marie is the both the protagonist and antagonist in this film. She holds on tight to her gun, just like she does to her ideals of equality. When she finds herself in a standstill with cops, she must make the difficult decision of surrendering.  Marie refuses to go down quietly, and demands that she is permitted to share her story. Malik is the reporter for the job, and although he sympathizes with her agenda, he does not agree with her approach. The film asks us one question, in a country as racist as it is diverse, how do the oppressed secure a voice?
Wrath City is not alone in its efforts at confronting injustice, but what director Raeshelle Cooke does differently is allow the audience to picture themselves as each character. The timing of this film could not be any better, especially as the Black Lives Matter movement, the far right, and LQBTQIA become a larger presence in our lives.  Are you the oppressed or the oppressor? Wrath City will make you wonder.
Wrath City is a short, running 22 minutes and will be shown Saturday, January 27 at 4:30 p.m.
---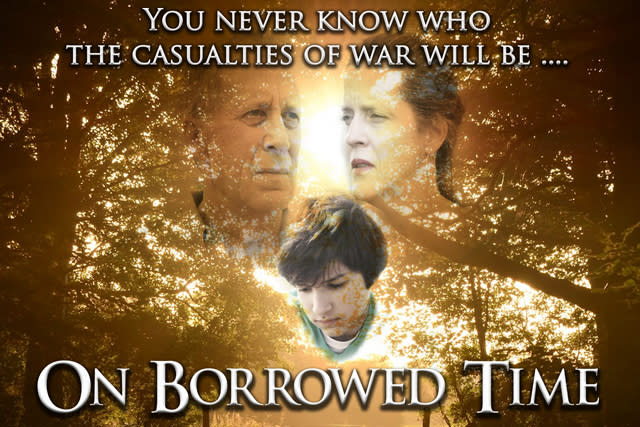 Does grief have an expiration date, and how much can the human heart handle? On Borrowed Time details the despair of an aging couple as they face the loss of their children. Sadness turns even the closest companions into strangers. Everyday tasks become hurdles, and memories become torture.
Like many people trying to heal with the death of a loved one, main characters Marian and Emerson enlist the help of a therapist. The therapist has a difficult task, because the couple's coldness towards existence is only matched by their coldness towards one another.
They need to heal though, if not for themselves, then for the grandson their daughter has left behind. With so much sadness, how can they focus on emotions of tenderness? This question as well as a recently discovered note in the pocket of Marian's deceased daughter will haunt the audience.
On Borrowed Time is a film for people struggling with the debilitating grief of losing a loved one. Viewers will walk away deeply moved, and valuing the lives of those they love.
On Borrowed Time is a short, running 17 minutes and will be shown Saturday, January 27 at 4:30 p.m.
---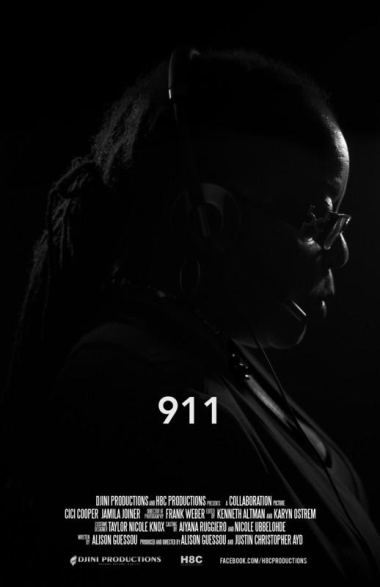 What would you do if you were on the other end of a call that was becoming increasingly dangerous? 911 is about an emergency dispatcher, a frantic woman, and the minutes that lead up to the unthinkable. Dana and her husband have been mistaken for criminals. The couple has proven their innocence, but is still being held by officers. Fearing for their lives, Dana calls 911 for help. The levels of anxiousness heighten as dispatcher and caller are forced to confront their own helplessness.
911 tackles the issue of police brutality in a time where the discussion is the most needed. Being target by police is a legitimate fear shared by many in our country. When viewers hear the horror in Dana's voice, and see the worry in the dispatcher's eyes, they will see their own.
911 is a short, running 10 minutes and will be shown Saturday, January 27 at 4:30 p.m.
---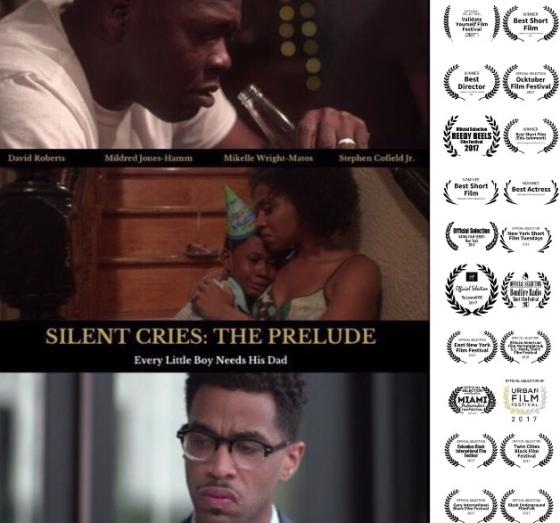 Our parents are our early teachers, and show us how to navigate through life. When those bonds are betrayed, how do we ever become well-adjusted adults? Silent Cries, the Prelude is about how important parents are in childhood development.
When Lex is asked by his employer to start journaling his feelings to calm his anger issues, he is forced to confront his childhood. An upbringing clouded by his father's alcoholism, and abandonment. Silent Cries, The Prelude illustrates the effects an absentee father can have in a child's life, especially in the lives of little black boys.
The angry black male stereotype has plagued the black community for decades, and challenges how we perceive black masculinity. Lex feels his father has rejected him, something someone who truly loved another would never do. This lesson of betrayal in adolescence creates immense feelings of anger.
Lex's pain does not mean he is void of sensitivity, but it means he cannot fully comprehend and practice love. Director Shauntay Cherry tackles softness in black males, and how love must be taught in order to be felt.
Silent Cries, the Prelude is a short, running 15 minutes and will be shown Saturday, January 27 at 4:30 p.m.
---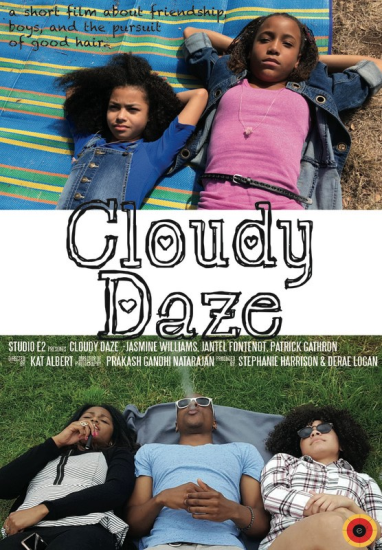 Cloudy Daze is about the drama that unfolds when two best friends unknowingly fall for the same Don Juan. Can their friendship survive a little competition?
You know the saying opposites attract? Well that could not be truer for best friends Dezi and Monica.  The two have been buddies since they were little, and although they are now adults not much has changed.
Dezi is laid back with wild curly hair and dresses like she is always ready for a game of disc golf. She is goofy, but her charm will make you smile.  Monica, on the other hand, is a diva with a capital D. She has long shiny hair, perfectly manicured nails, and wears heels any chance she can get. Monica is the kind of girl that makes you want to up your game.
Besides their friendship, you would think these two have absolutely nothing in common. Well they do share a similar interest, and his name is Devin. Devin's million-dollar smile has managed to catch the eye of both girls. Can the girls' friendship handle the jealousy?
Cloudy Daze will make you want to call your best friend up and share a laugh. Director Kat Albert does a wonderful job of showing us the importance of friendship, and how foolish crushes make us feel. Expect to be surprised, because in the game of love, all bets are off!
Cloudy Daze is a short, running 10 minutes and will be shown Saturday, January 27 at 4:30 p.m.
---
The women's short film block runs 87 minutes total and will be shown Saturday, January 27 at 4:30 p.m. at the Campus Theatre as part of the Denton Black Film Festival. To purchase tickets at the online box office, click here.