All eyes were fixed on the red carpet during the run-up to last weekend's Golden Globe Awards, but this year it wasn't the Oscar de la Renta gowns that took center stage. In a beautiful display of unity, all male and female attendees wore black to support the survivors who have recently come forward and shared their stories of sexual assault and abuse. Some stars even brought activists as their gala dates, like Tarana Burkes, the founder of the #MeToo movement, who attended the awards show with Michelle Williams.
Later on, as Oprah delivered a powerhouse speech and winners from harrowing shows like Big Little Lies flocked to the stage to collect their statues, the stars reminded us all that time was up for the abusers. Reese Witherspoon told survivors, "We will tell your stories." Telling stories of survival is a key goal for filmmaker Vanessa McNeal, whose harrowing documentary "The Voiceless" tells the story of five male victims of sexual assault and the darkness they faced in the aftermath of their abuse. McNeal's film may not have the platform of the star-studded Globes—yet—but it does shine the light on a key topic that no popular film or documentary has yet to discuss.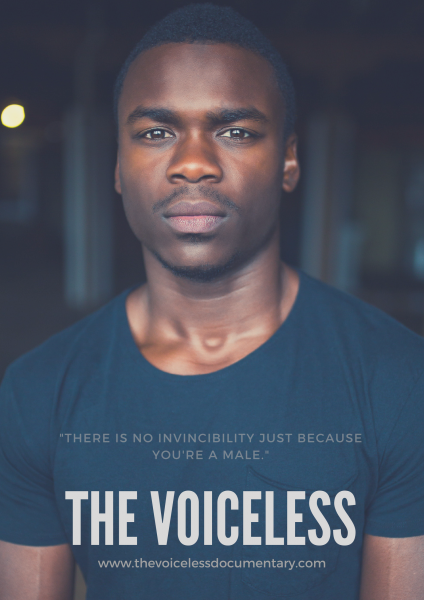 McNeal's story of five survivors was inspired by what she saw as a lack of coverage for male victims. Her previous film, "We Are Survivors," followed eight survivors of sexual assault, one of whom is a male. Audiences across the country expressed shock at the male survivor's story, unaware that sexual assault frequently happens to men, too. McNeal resolved to educate the masses while empowering survivors with her follow-up, the aptly titled "The Voiceless."
The doc's five subjects are men of varying backgrounds—all of who coped (and are still coping) in different ways. Moody, tone-setting music gives way to talking head interviews of the survivors in which they recount their stories of assault. McNeal's genius lies in the stripped-down, simplistic nature of her craft. While other filmmakers may have been tempted to layer the film with dramatic retellings or other stylistic narrative moves, the director keeps a laser focus on the five men and their respective stories.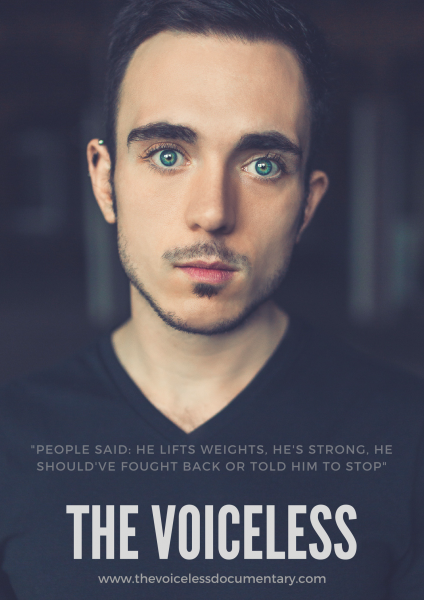 These stories range from retellings of rape, to examples of abuse that are far subtler and, at first, go unnoticed. Likewise, their perpetrators are as varied as their assaults, with some men victimized by a stranger, while friends or family members mistreated the other men. As the men share more about their journeys, the viewer learns more about the impact these trials had on each man represented in the film. One man turns to a gang to find solace after assault, and another, desperate to find some sort of comfort to numb his pain, turned to drugs and alcohol.
The story that will perhaps haunt and resonate with audiences the most is one man's powerful, searing tale about how he hid from the truth for the longest time, eager to tuck it under the rug and pretend it wasn't there. Many of us have friends and family members who dealt with abuse in similar ways, anxious to just forget about it and write it off as a non-factor. The latter half of 2017 saw an awakening that has already continued into 2018—these survivors are finally speaking out, inspired by their fellow survivors and empowered by movements like #MeToo. Yet, as McNeal's film shows, there are many more discussions to be had, films to be watched and brutal, uncomfortable realities to be faced.
"The Voiceless" is a light in the darkness for men who have experienced sexual assault and abuse, but just as importantly, it is a statement that regardless of who you are, where you come from or where you've been, your story matters.
---
The Voiceless is a documentary feature and runs 63 minutes and will be shown Saturday, January 27 at 3 p.m. with Rolling in the Deep and The Sheriff's Children as part of Denton Black Film Festival. This film will screen at the PointBank Black Box Theater, 318 E Hickory Street. To purchase tickets at the online box office, click here.