Like many girls her age, seventeen-year-old Rose wants love. Haunted by a lifetime of abuse and neglect at the hands of both her birth parents and foster family, Rose is elated to meet Darnell after a party one evening. Darnell, who goes by Shaka, is a smooth-talking guy with nice cars. He seems protective. But Rose's friends aren't so sure -- especially when rumors that Rose is Shaka's prostitute start to fly.
Shaka swears to Rose that she's different than the women who work for him. That's an easy narrative for Rose to buy, considering the ways in which Shaka consistently displays his fierce defensiveness. When Rose needs to retrieve her younger brother from school, Shaka drops everything he's doing to pick her up. When Rose tells Shaka about her childhood abuse, Shaka drives to her foster home with a gun and threatens her foster father. And when Rose is placed in a group home, Shaka saves her yet again -- this time gifting her a new iPhone and a fully furnished apartment. Everything is going smoothly until one of Shaka's escorts isn't able to make it to an appointment. Rose steps in to take her place, and things quickly take a turn for the worse.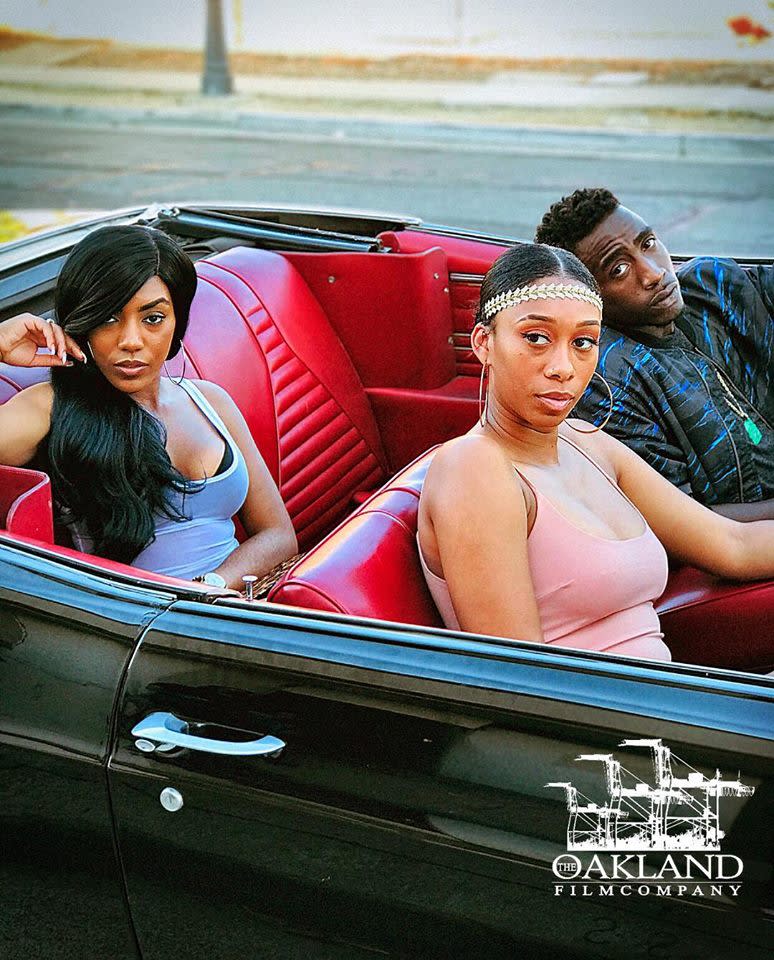 Though deeply unsettling, "The Broken Rose" is a beautifully made movie, boasting gorgeous cinematography and smart use of sets and locations. The film is also genuinely moving: Jazmin Monee' Brehaut plays Rose with the perfect mixture of precociousness and self-doubt, making her character truly sympathetic. She is an everywoman, and that's terrifying. The viewer is even moved to feel for Evan Joelle's Shaka, who (as we learn toward the film's end) was a victim of childhood abuse himself. And we are ultimately led to distrust Richard, the undercover cop who investigates the murders of sex workers while secretly carrying on affairs with prostitutes himself. These finer details set "The Broken Rose" apart from films in the same genre: instead of simply exploring the factors that lead poor young women of color into underage sex work, "The Broken Rose" also indicts the institutions complicit in their mistreatment.
"The Broken Rose" is director Matt McClelland's first feature film, but a brief look at his previous work -- including a TV show, "Triads", and a short film, "The Operator" -- indicates McClelland's interest in human stories. While human trafficking is a genuine and present danger, it is often difficult to portray such difficult subject matter without risking melodrama or cliche. Equally difficult is connecting a general audience to the lived experiences of sex trafficking victims. (Some viewers may not be comfortable viewing certain scenes in their entirety, as there are gravely distressing and violent moments throughout the film). But McClelland's expert use of pacing and a well-placed flashback help the viewer truly connect to Rose's story, making her descent from childhood into prostitution all too human and believable.
"The Broken Rose" can be difficult to watch, but it's one viewers should make a point to see.
---
The Broken Rose is a narrative feature and runs 112 minutes and will be shown Saturday, January 26 at 5 p.m. as part of Denton Black Film Festival. This screening will be shown at the Alamo Drafthouse, 3220 Town Center Trail. To purchase tickets at the online box office, click here.