Hip-hop artists and pop stars receive no shortage of praise and adoration, but what about the producers that help those musicians craft their biggest hits? Two of the Denton Black Film Festival's exhibitions will explore the hectic, competitive, and often thankless world of music production. Miracles and Muzik, a documentary by Dallas director Jeff Adair, tells the true story of one multi-platinum music producer whose rise to the top nearly killed him. The webseries These Beats Ain't Free, a collaborative project by Dallas producer and author J. Rhodes and videographer Kory Williams, follows a fictional version of Rhodes as he tries to balance work, his love life, and everything else.
---
For Miracles and Muzik subject Rickey Offord – known in the music industry as SlikkMuzik – a career in music production was the goal from day one. Before claiming credits on multiple platinum albums by artists like Ariana Grande and Trey Songz, Offord came of age in the Dallas suburb of Pleasant Grove. Offord says that as a small child, he would turn sticks and buckets in his grandparents' backyard into makeshift drum sets and play for hours. After seeing his dedication, his mother bought him a beginner drum set. By the time he was nine, self-taught Offord was the official drummer for his Pentecostal church. He would also teach himself piano before exploring music production.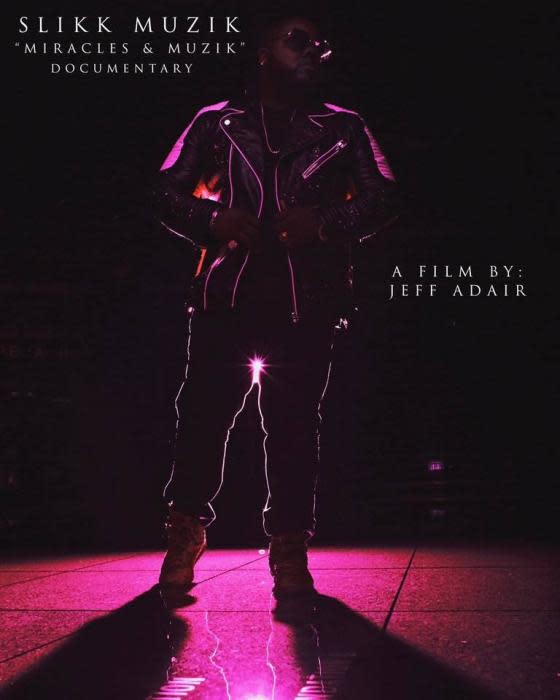 Miracles and Muzik is a true rags-to-riches story. For several months during his childhood, Offord, his siblings, and his mother all shared a room at the home of a family friend. When it came time to leave, the family wasn't able to immediately secure a new residence – so Offord's mother temporarily moved them into a self-storage unit. "We would have to sneak in every night," Offord says. But he credits that experience with making him more humble, more appreciative and more hard-working. "I didn't have time to have a pity party, time to mope," he explains in the documentary. "I had to get up and do what I needed to do."
That drive is what ultimately propelled Offord into the music industry. The young musician attended Texas A&M-Commerce on a partial football scholarship, but would eventually drop out in order to spend more time making beats. (At one point, Offord was selling beats to friends for $50 or $75 apiece.) His first big break came when Montell Jordan (of "This Is How We Do It" fame) solicited his work – through a MySpace message, of all places. From that point on, Offord was using most of his spare evenings and nights writing music, all while working at Bank of America during the day. A visit to Los Angeles with friend and fellow producer Iroc allowed Offord to make connections that would change his life forever. After writing beats for an Ariana Grande song, Offord received his first big record deal.
But Offord's inimitable work ethic would also get him into some trouble. In 2016, a bout of severe stomach pain sent the young producer to the doctor, where he learned he needed to undergo surgery to have his gallbladder removed. Offord put the procedure off, citing a hectic schedule and his sister's college graduation, but eventually ended up in the emergency room in dire need of the surgery. A strange series of complications resulted in Offord being placed on life support, falling into a coma, and even flatlining three times. In Offord's own opinion, his incredible recovery was nothing short of miraculous. Viewers will appreciate this compelling story of struggle and success.
Miracles and Muzik is a special invitational feature, running 55 minutes and will be shown Sunday, January 28 at 5:30 p.m. The selection shown with this feature, These Beats Ain't Free, contains adult content and language and may not be suitable for all audiences.
---
Although These Beats Ain't Free follows a set of scripted trials and tribulations, the stakes in the webseries feel as high as those in Jeff Adair's documentary. The first episode of season 3 of the webseries – which has been airing since 2016 – finds Dallas producer J. Rhodes celebrating his latest Gold plaque at the luxurious W Hotel. It's a posh scene, but there's clearly some trouble beneath the surface. "The hardest thing for a producer to attain is proper balance," Rhodes says in a moment of narration. "It seems like something that was so easy and going so good can be gone in a heartbeat."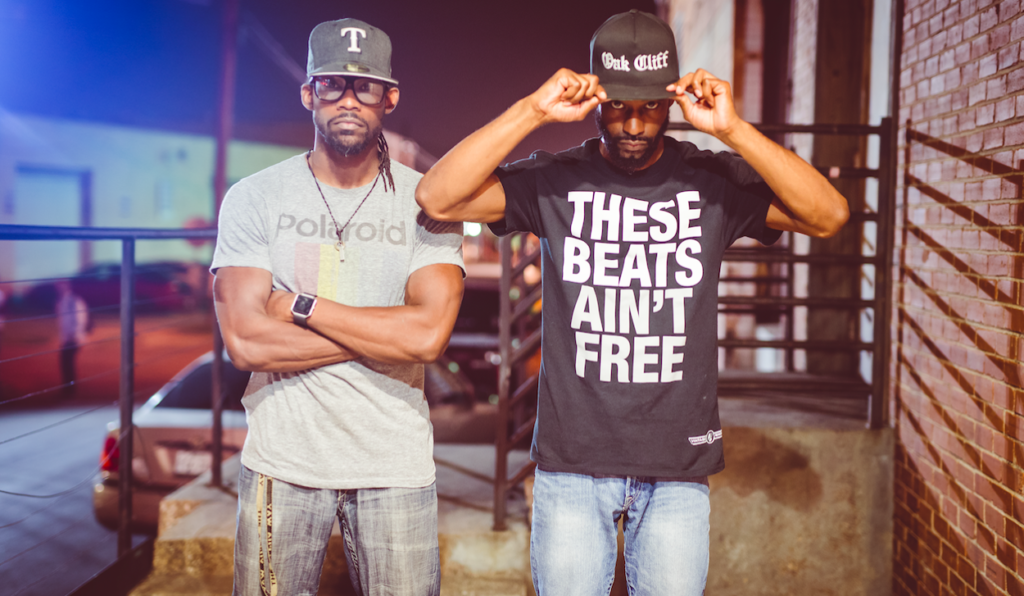 That "something" is Morgan, a woman who Rhodes had been dating off and on for several months. It becomes apparent that Rhodes has been brushing Morgan off – partially due to his busy schedule, but also because Rhodes has been seeing someone else. Three months later, not much has changed – Rhodes's new love interest, Simone, is fed up with his workaholic antics and leaves his apartment in a huff.
The producer cheers himself up by having his friends take him to the studio. As it turns out, a group of his students and friends have organized a surprise party for Rhodes's birthday, which Rhodes himself has forgotten. Morgan was invited, but is not in attendance. The group starts drinking and collaborates on a spontaneous "birthday beat," but when Rhodes sees an Instagram post showing Morgan out on the town, the evening takes a dramatic turn.
Although J. Rhodes has already authored a book, These Beats Ain't Free is the producer's first foray into screenwriting. In a 2016 Dallas Observer article, Rhodes claims that the series began with a simple question to partner Kory Williams: "What if we did a show where we really bring people into the world of music producers, in a cool way?" The series has succeeded in that goal, blending real-world issues and concerns with all of the drama and conflict that makes for good TV.
These Beats Ain't Free is a special invitational selection, running 27 minutes and will be shown Sunday, January 28 at 5:30 p.m. This feature contains adult content and language and may not be suitable for all audiences.
---
Though the two projects are very different in both format and feel, Miracles and Muzik and These Beats Ain't Free do share one goal: to dispel the myths surrounding life in the music industry. "The biggest misconception of being a music producer is that it's all glitz and glamour," J. Rhodes says in the pilot episode of his series. That sentiment, it seems, could not be more true.
 If Rickey "Slikk Muzik" Offord and J. Rhodes are aiming to share one lesson, it's one of balance. Offord says that now, spending personal time with God is an official part of his routine. "I almost didn't see 2017, so I'm thankful to be here," he says in the final scene of the documentary. Appreciating the moment, it seems, is just as important as living in the moment. Musicians, music fans, and TV drama lovers will appreciate these two Denton Black Film Festival exhibits. To purchase tickets for the Denton Black Film Festival at the online box office, click here.