Later this month, the Denton Black Film Festival will open with four days of film about the black experience. The vast majority of these films highlight situations faced outside of Texas, and some were even filmed outside of the United States.
But what of the stories of Dentonites? Since its inception, Denton Black Film Festival (DBFF) director Harry Eaddy said one thing lacking from this festival has been the authenticity in a way that is engaging to audiences. But this is an issue no more, thanks to Freedman Town 2.0, part art exhibit, part documentary showing at UNT on the Square until Feb. 3.
"I think it's important because one of the things that Denton struggles with in the black community is feeling like they're part of it," Eaddy said. "I think having this exhibit really helps that."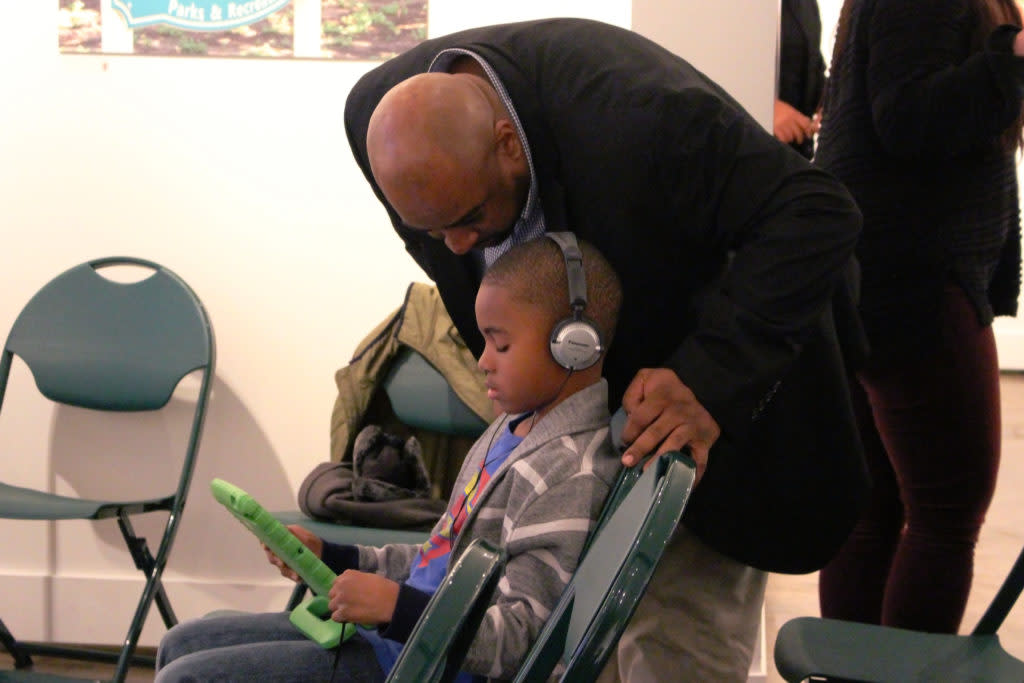 Most people know the stories of Quakertown, the predominately black community located in the area that is now Quakertown Park. But what many may not know are the stories of Freedman Town. Freedman Town was Denton's first black settlement and home to 27 freed slaves from Dallas in 1875. In the 1880s, these families relocated to the Quakertown settlement because of its proximity to churches, schools and businesses. But after Quakertown was demolished (due to its location near Texas Woman's University – which was the College of Industrial Arts at the time), these families were forced to move back to the original Freedman Town's location.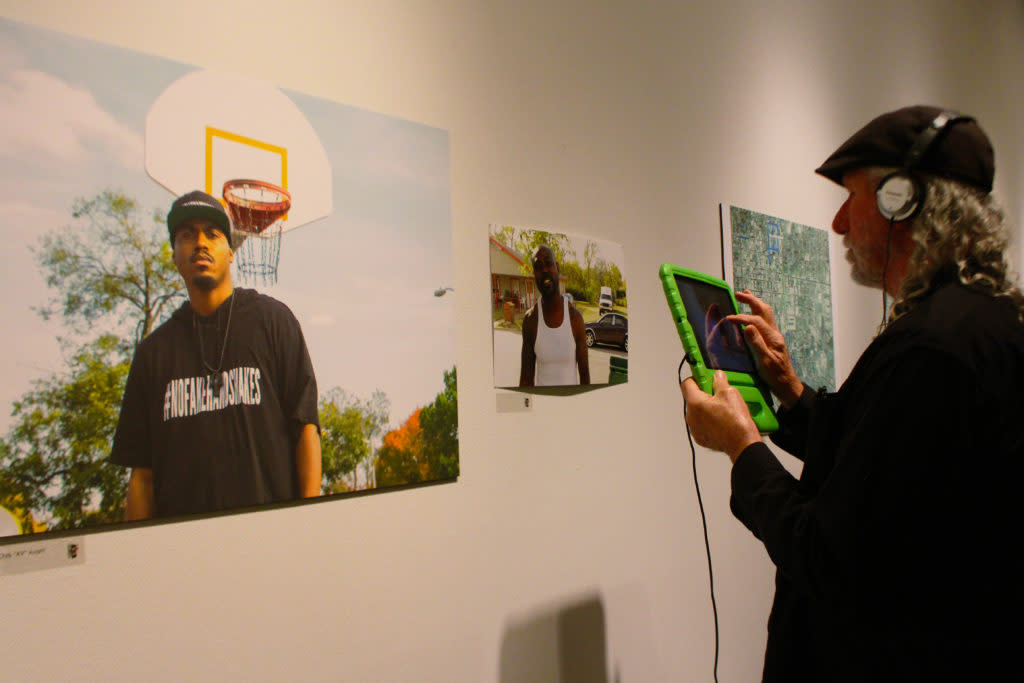 Despite all of the upheaval, this area and its community flourished. But its stories have rarely been told –until Carla Carter came on the scene. Carter is a lecturer at the UNT Department of Media Arts and she tasked her class with documenting the stories of this community. It all started with one name – Alma Clark – and eventually grew to interviewing 20 people and editing their stories over the course of a 5-week class.
"Every time I met someone, they would give me another name and I would go from there until it turned into a whole notebook full of names," Carter said.
The exhibit is an evolving look at this part of history, from the story behind the naming of Carl Young Park, to tales of what it was like when the students from Fred Moore High School began integrating to Denton High School in the 1960s.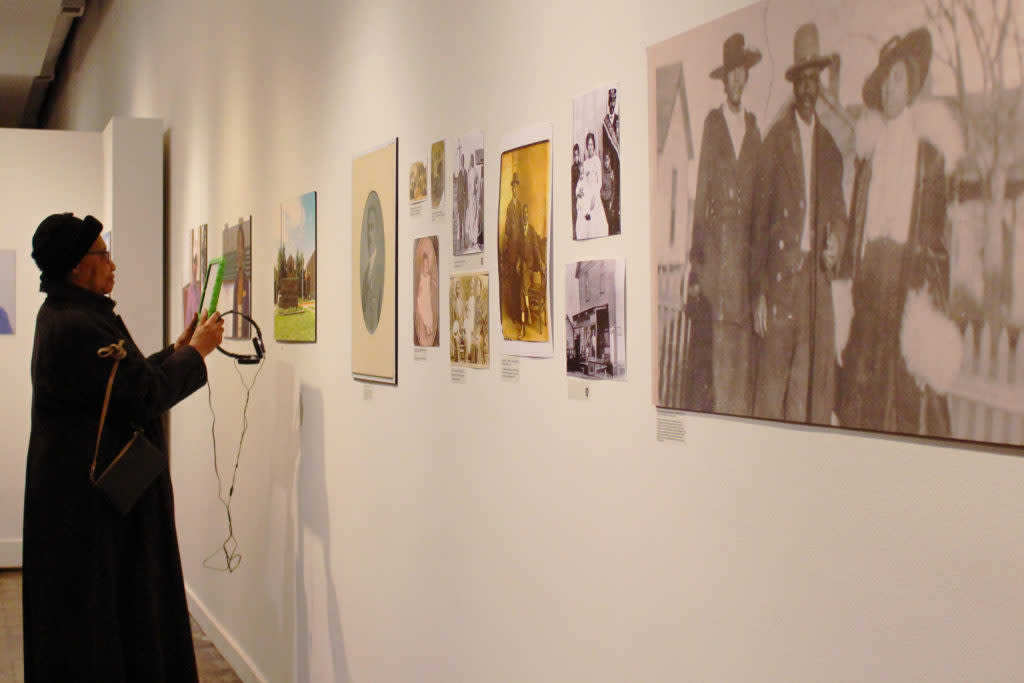 "I feel we opened the way for other students that went to Denton High," said documentary subject Sharon Ekpe. "There were hard times, but by the second year, we were really enjoying each other. We came together like family. I think we set the cornerstone, and when they closed Fred Moore HS and all the students came, they were welcomed because we had set the path."
Interacting with the exhibit is simple thanks to augmented reality. The gallery has a selection of iPads and headsets. Just point the iPad at any of the photos on the wall, and a video will begin to play, telling the story of that person or place around town. You can also view them on your personal smart device, if you are more comfortable with that, using the Aurasma app (personal account required). UNT on the Square staff will be on hand to assist people with the enhanced options for viewing the exhibit.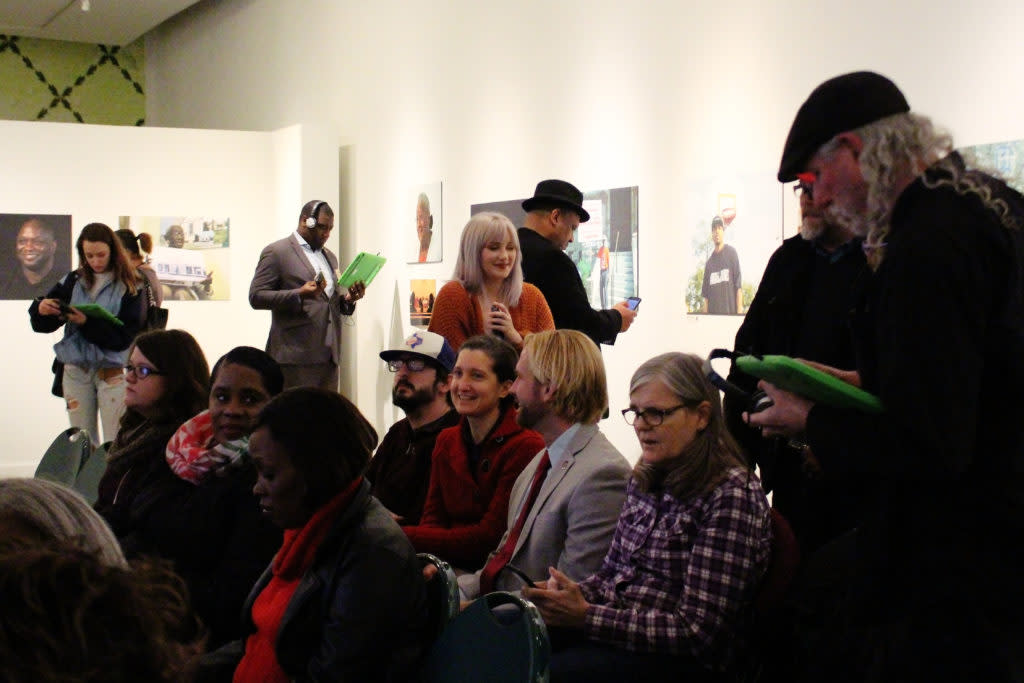 For many who were interviewed, sharing their stories was important, not just for those who lived it, but those who will experience it during the festival and beyond.
"It makes me feel like I'm leaving something for the ones coming behind me. It's something they can look back on and realize it was real. It's history," Marjorie Young said.
---
Freedman Town 2.0 is on exhibit at UNT on the Square, which is open from 9 am - 5 pm Monday-Wednesday, 9 am – 8 pm Thursday and Friday and 11 am – 3 pm on Saturdays. (On weekdays, the gallery is closed from 12-1 pm for lunch.) Entrance to the gallery is free. Interested in the students behind the documentary? Attend the second Art Talk on Thursday, Jan. 18 at 6:30 pm to meet the class!