Behind white walls and barred doors stands a man who is no stranger to performing. Without a beat or a musical instrument to back him up, he raps through a quick verse as the audience gives him hopeful gazes. It is clear that his lyrics have an impact on his audience, and with each word, they become more engrossed in this story--and this man.
The man's name is Todd "Speech" Thomas, a famous Grammy-award winning rapper who was once the leader of an Afrocentric 1980s hip-hop group titled "Arrested Development." Known for his heavy-hearted lyrics and empowering messages, he is the focus of the new documentary "16 Bars," which highlights his 10-day musical voyage with two current and two former inmates.
Filmed in a Richmond, Virginia jail, the documentary offers an intimate glimpse into several current and former inmates' paths to recovery and self discovery. Thomas collaborates with the jail's "REAL" program, an acronym for "Recovering from Everyday Addictive Lifestyles." This voluntary program gives inmates the opportunity to learn and discover new things. With the help of Thomas' new musical workshop, a group of "REAL" participants learns to write songs.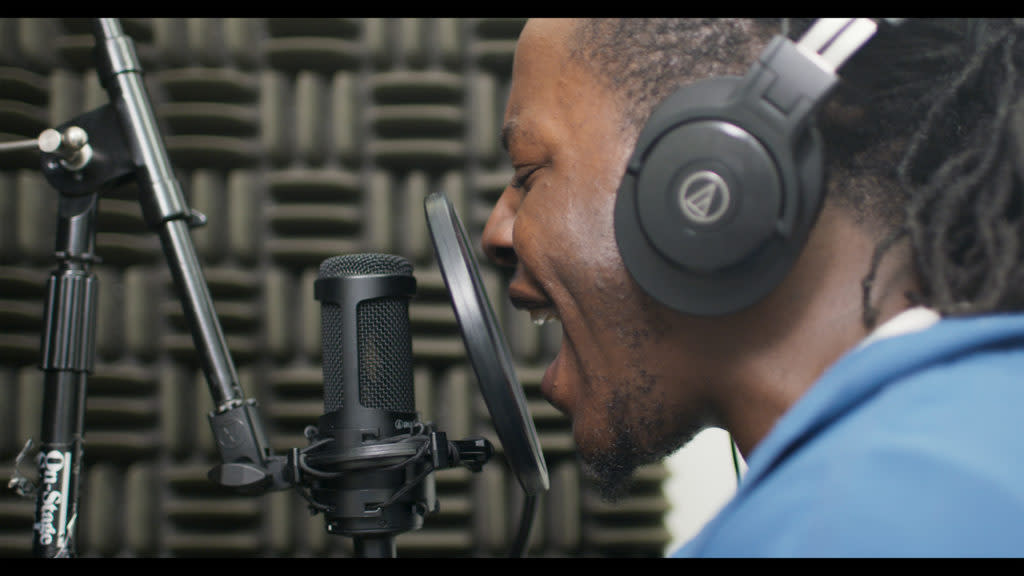 Working from a makeshift recording studio, Thomas guides each inmate through lyrical creation, musical production and personal direction, providing them with a gleam of hope and a valuable outlet for their frustrations. As each inmate crafts their piece, they illuminate the personal demons that brought them to criminal conviction. Throughout the film, Thomas laments how many inmates are never given the opportunity to speak out about the issues they face.
"I know we don't necessarily have all the solutions," Thomas said. "But we're also not asking the people from the inside why they are actually there. These are our people, people from our community, and they have things they need to be able to say to all of us, and I want to help to bring that out through music."
Although many of the inmates are willing to reform, the odds are stacked against them. Post-jail life brings newfound anxieties, and many former inmates struggle to find permanent jobs and housing. This is an uphill battle that many inmates face, and it is a theme touched on throughout the documentary.
According to a study done by the National Institute of Justice, about 67.8 percent of prisoners are rearrested after only three years of their initial release. Thomas -- and programs like "REAL" -- strive to change that. With reformation programs that concentrate on building confidence and maintaining hard skills, inmates are given the opportunity to build a strong foundation that can help them more easily adapt to post-prison life.
Focusing on the issues of recidivism and prison reformation, "16 Bars" becomes much more than a well-crafted music doc. Its impactful message leaves viewers frustrated at a broken system, yet hopeful for each inmates' future. The songs produced in the film will soon be released to the public, with proceeds going to each respective artist to help them rebuild their lives.
Thanks to Thomas and the talented "16 Bars" team, you'll be grateful for the opportunity to keep listening to these songs and stories well after the credits roll.
---
16 Bars runs 83 minutes and will be shown Friday, January 25 at 8 p.m. as part of Denton Black Film Festival. This screening will be shown at the Campus Theatre, 214 W Hickory St. To purchase tickets at the online box office, click here.