"You write in order to change the world. If you alter, even by a millimeter, the way people look at reality, then you can change it." -- James Baldwin
Mike Anderson is a soon-to be college graduate attending the liberal corridors of Frost College, a fictional university nestled in the hills of New England. Like most liberal art universities, Frost is a harbor for progressive thinkers -- those willing to challenge the woes of the world. Anderson is a progressive thinker, but he is also a black man navigating the traumas of his past. He is also the focus of "1 Angry Black Man", a powerful film screening at this year's Denton Black Film Festival.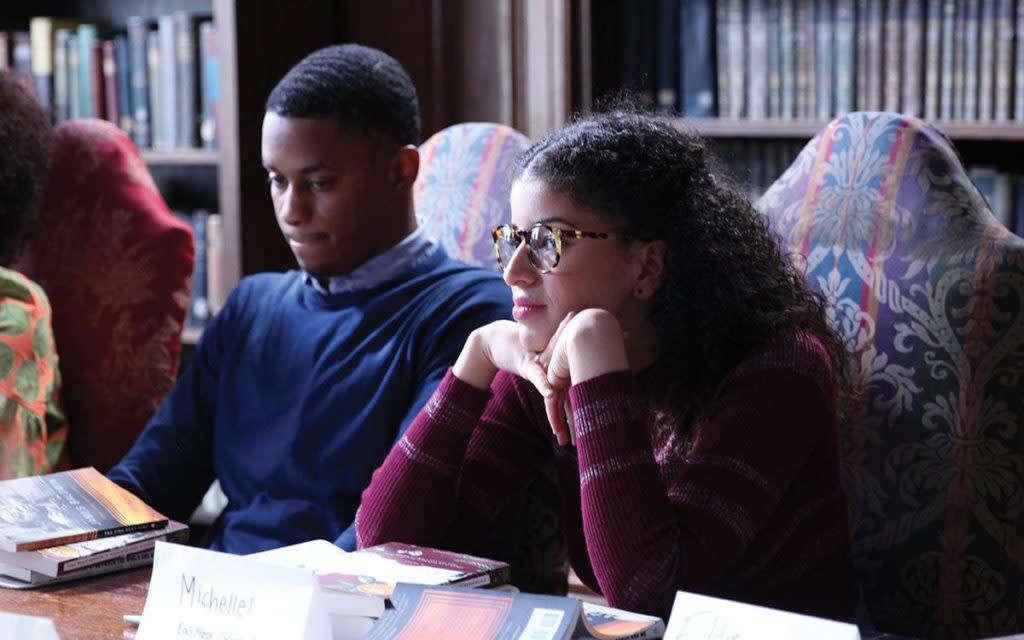 While participating in a discussion in his African-American literature class, Anderson is forced to confront the pervasive inequalities surrounding seemingly every aspect of his life. Why was his younger brother shot? Why are his uncles no longer around? Why must he exist in so much fear? Anderson voices these concerns so loudly that he and his peers -- and the viewers -- are propelled into a heated debate that echoes many of the debates happening in colleges, offices and homes far outside the fictional confines of Frost College.
Through the words of master writers like August Wilson, Zora Neale Hurston, Ta-Nehisi Coates and James Baldwin, Anderson and his diverse classmates discuss America's racial polarization and the authors that wrote about it so eloquently. It's timely and relevant in all the empowering and haunting ways one can imagine. In a time when young men and women are grappling with an eroding social and political system, "1 Angry Black Man" is a light at the end of the tunnel. The film draws inspiration from the past to make sense of it all -- and to light the way forward. Wilson, Coates, Baldwin and more convey the the internal struggle we all face when trying to identify our place in the world, while also giving us hope.
Like the film, our world has many characters, and each person is a narrator of their own story. "1 Angry Black Man" leverages this truth, and challenges viewers to peek into the minds of those with differing narratives. In that sense, "1 Angry Black Man" is as radical as the writers it honors -- and as challenging. Viewers will confront their biases and, above all else, themselves.
---
1 Angry Black Man is a narrative feature and runs 92 minutes and will be shown Saturday, January 26 at 1 p.m. as part of Denton Black Film Festival. This screening will be shown at the Alamo Drafthouse, 3220 Town Center Trail. To purchase tickets at the online box office, click here.