The Discover Denton Welcome Center is coming soon and is big on the minds of Dentonites these days. Whenever we are out and about, CVB staff is accustomed now to fielding questions about it: When? Where? What? Who? We love talking about this long-awaited project, but the "who" dilemma has been a question mark even in our own minds during the hiring committee's arduous task of naming the new center's manager.
Alas, the waiting is over. Congratulations to Jake Laughlin, Welcome Center and DentonRadio.com Manager!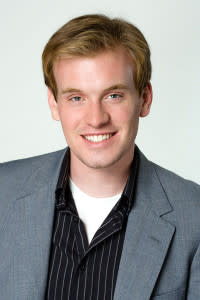 "We are thrilled with the committee's selection," Bob Moses, CVB Advisory Board Chairman said. "Jake has been a vital member of our CVB team for three years. His passion for Denton was evident even before he joined our staff in his creation of DentonRadio.com, which he brought with him to the CVB. That tool coupled with his enthusiasm and expertise has added a lot to the power of our CVB's messaging and reach."
DentonRadio.com was in its infancy when the CVB first approached Jake about partnering as a way to build stronger relationships within the Denton music industry and utilize the city's music product to market in a more engaging, experiential way. Eager to broaden exposure for the local scene, Jake saw the CVB's extensive audience as a fantastic opportunity. The partnership immediately reaped rewards for both parties, DentonRadio.com's listening base growing by 1000 percent in the first year.
Since Jake created and launched Internet-based DentonRadio.com, his multi-platform savvy made his move to the CVB's digital marketing team the natural next step. Integration between the station and the CVB's discoverdenton.com quickly gained greater depth and created opportunities that encouraged seamless, intuitive discovery beyond site visitors' initial reasons for visiting either website. Over time, the two have become one-in-the-same under the original, independent Denton brand.
Since its conception, the Welcome Center project has included DentonRadio.com as an integral aspect. Think "Northern Exposure," the 1990s TV show where the local deejay spun records and greeted passersby from his sidewalk-fronting studio. That has been in our mind's eye all along. It will soon be reality right on Hickory Street on the square.
Already well known behind microphones and as emcee on many Denton stages, Jake's vast experience in event production will play a major role in the Welcome Center. The vision of "what" will be going on in our space is an ever-changing, always fresh roster of Denton characters to meet, music to hear, events to showcase and facets of Denton to discover. Jake will create and execute it all among Denton souvenirs and local wares with merchandising partners like the DIME Store and Only in Denton.
"The missions of the Discover Denton Welcome Center and DentonRadio.com are perfectly compatible," Jake said. "We aim to facilitate a complete, ongoing, customized Denton experience for everyone. That means visitors, residents, students and newcomers. It is a huge task, but it has been my dream to bring it all together in a physical location like our welcome center for a very long time. I am excited and already diving in head-first."
The Welcome Center is on schedule to open by Thanksgiving. Just think: one of our major annual events, the North Texas Fair and Rodeo opened this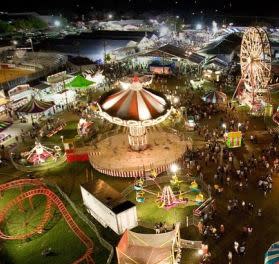 weekend. More than 100,000 people will head to the fairgrounds during its nine days and nights of big-time music, PRCA rodeo, carnival and attractions. Next year, fair tickets will be conveniently available in the welcome center's outlet for tickets to all things Denton and beyond. And all those fair-attending folks? They'll have a new go-to for discovering Denton beyond the fair.
Jake's next steps are many and large. He has already joined the center design and build-out team. He is launching an all-new DentonRadio.com in September. Conversations are underway with the Denton Main Street Association and Downtown Denton Development office regarding staffing strategies, a big task on its own for what will be a 12-hour-a-day, seven-day-a-week operation. Jake and the CVB are developing an intensive training for the stellar people who will comprise the most exceptional front-line in Denton. He absolutely has his hands full, but I know Jake. There is not a doubt among our leadership or our team that he is ready for this. He's capable, passionate and the perfect person for managing what will be Denton's front door.
CVB staff restructuring is underway to accommodate Jake's promotion. Next week, I'll introduce some new faces. It's a heady time in the Denton CVB. We're a stronger team than ever, and we are ready to raise the bar. Again. That's how we roll!
Congratulations, Jake!