This Saturday, June 8th, visit Downtown Denton to get the local flavor of artists and artisans.  The Denton Community Market (9AM-1PM) will feature vendors with locally-made crafts and art items. The Market prides itself on fostering the local creative community as well as promoting start-up businesses.  There are many success stories of artisans that get their start with Community Market.  Here is a list of many of our local vendors: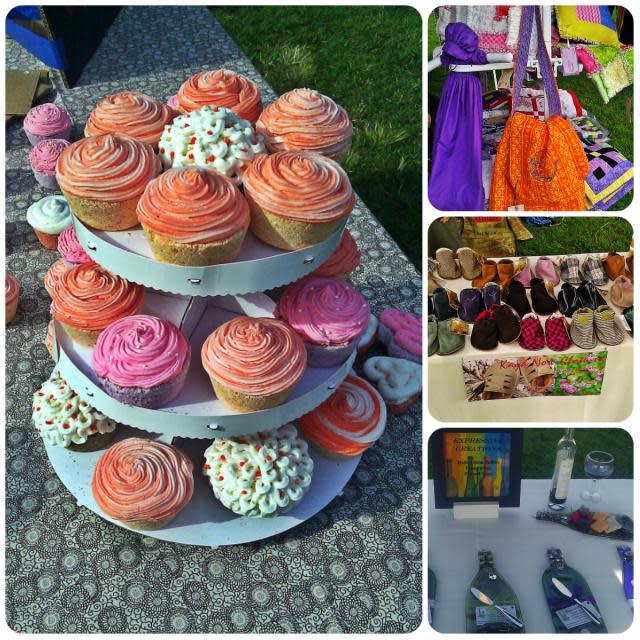 The market is open every Saturday, 9 am – 1 pm from April to November at the Denton County Historical Park at Carroll Boulevard and Mulberry Street. First Saturdays at the market feature live music and every Third Saturday we feature music artists  from DentonRadio.com.
Did we mention success stories? The Dime Store's Annual Summer Bazaar will also take place this Saturday and will feature 40 local artists at the Center for Visual Arts in Denton (10AM-4PM).   We are proud to see the success and growth of one of our early vendors. Through hard work, their business evolved into a store now located at 510 S. Locust St. in Denton (not far from El Guapo's).
Get a taste of local creativity and stop by both events.  You'll find that special gift and maybe a little something for yourself.