The Denton Black Film Festival has established itself as a draw for veteran filmmakers, but it also provides a platform for up-and-comers. This year, three short films by college directors proves you don't need a big budget or decades of experience to make a memorable film. Here's a rundown of thee can't-miss college shorts, courtesy of three rising stars.
Skintight directed by Ciara Boniface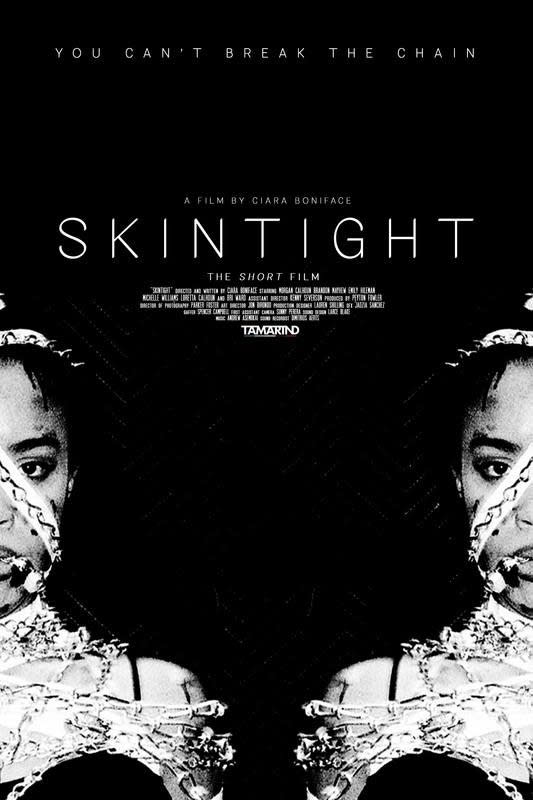 She's young, she's black and she's being stalked. "Skintight" follows the last free hours of a young black woman, and the danger that has forced itself into her life. Set in a small town filled with menacing faces, each glance hides a more sinister objective. Mysterious recurring symbols and anonymous letters point to the nightmarish workings of a cult. But what exactly do they have planned for this young woman? Skintight will make you feel like the walls are closing in around you. After all, what's more terrifying than being targeted by a secret cult? "Skintight" is claustrophobic horror at its finest, and it heralds the arrival of a terrifyingly talented filmmaker. Boniface imbues "Skintight" with dread around every corner, creating a horror experience short on time but long at thrills.
---
Street Flame directed by Katherine Propper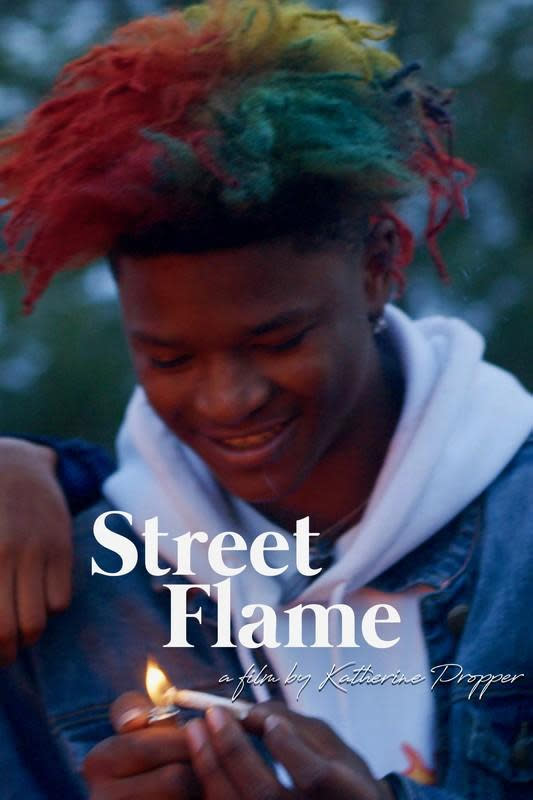 "Street Flame" is about the emotional rollercoaster of young grief, and the ways in which a group of teenage street skaters learn to heal. The film follows the skaters' attempts to cope with a good friend's passing, and their ability to come to terms with sorrow. There is no one way to master the ups and downs of adolescence, but learning to cope could mean everything. Propper knows this, and it's clear her film comes from the heart. As the teenagers struggle to cope with their pain, they learn to empathize with one another. "Street Flame" isn't only about how death can hurt us; it's about how we can find hope and healing.
---
Unarmed directed by Elias Moreno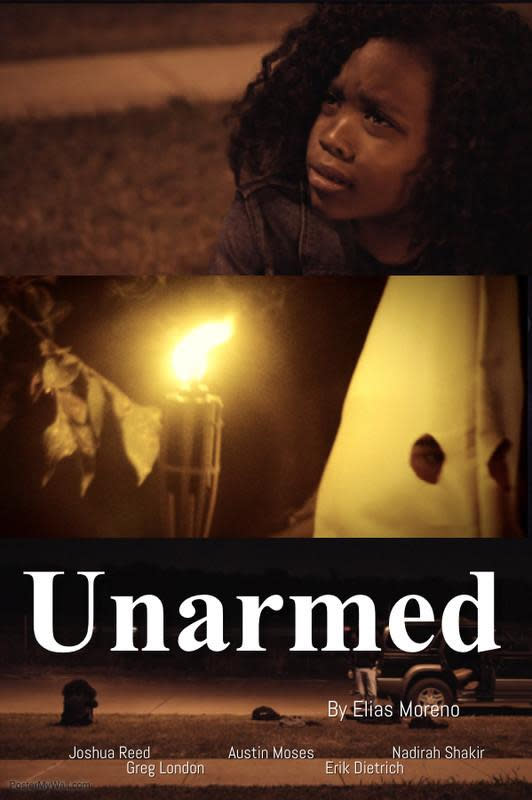 "Unarmed" is the story of David, a young black man whose father was murdered by the police. David has a child of his own, and is striving to be the best father possible even while he copes with the emotional and psychological fallout of his father's demise. One evening, David and his daughter are abruptly pulled over by the police. Visions of his father's fate flood his mind, and David is forced to confront the wounds of his past. "Unarmed" is a film about the trauma of violence, and the scars it leaves on the soul. Moreno's moody flick packs a million punches, and it demands to be seen, heard and understood. David and his daughter are the perfect channels for this brutally brilliant film. "Unarmed" is timely, and it serves as a searing reminder of the generational impact of police brutality.
---
Skintight is a narrative short and runs 16 minutes. Street Flame is a documentary short and runs 12 minutes. Unarmed is a narrative feature and runs 6 minutes.
All will be shown Friday, January 25 at 3:30 p.m. during the College Student Short Films block as part of Denton Black Film Festival. This screening will be shown at the Campus Theatre, 214 W Hickory St. To purchase tickets at the online box office, click here.