When 35 Denton announced a couple of weeks ago that there will be no 2017 festival, the news launched a firestorm of media attention. Story after story across myriad media outlets adopted a tone much like Chicken Little's as he ran about warning that the sky was falling. Kudos to 35 Denton. All that attention is indicative of the spotlight that event has garnered since its first incarnation as NX35 back in 2009.
Denton's music scene has always been difficult to define, a fact that has smoldered for decades, fanned into flames of hearsay and gossip again and again through the years. 35 Denton's revelation added fuel to a fire that took off last summer when several mainstay Denton music venues closed. And it's been burning ever since.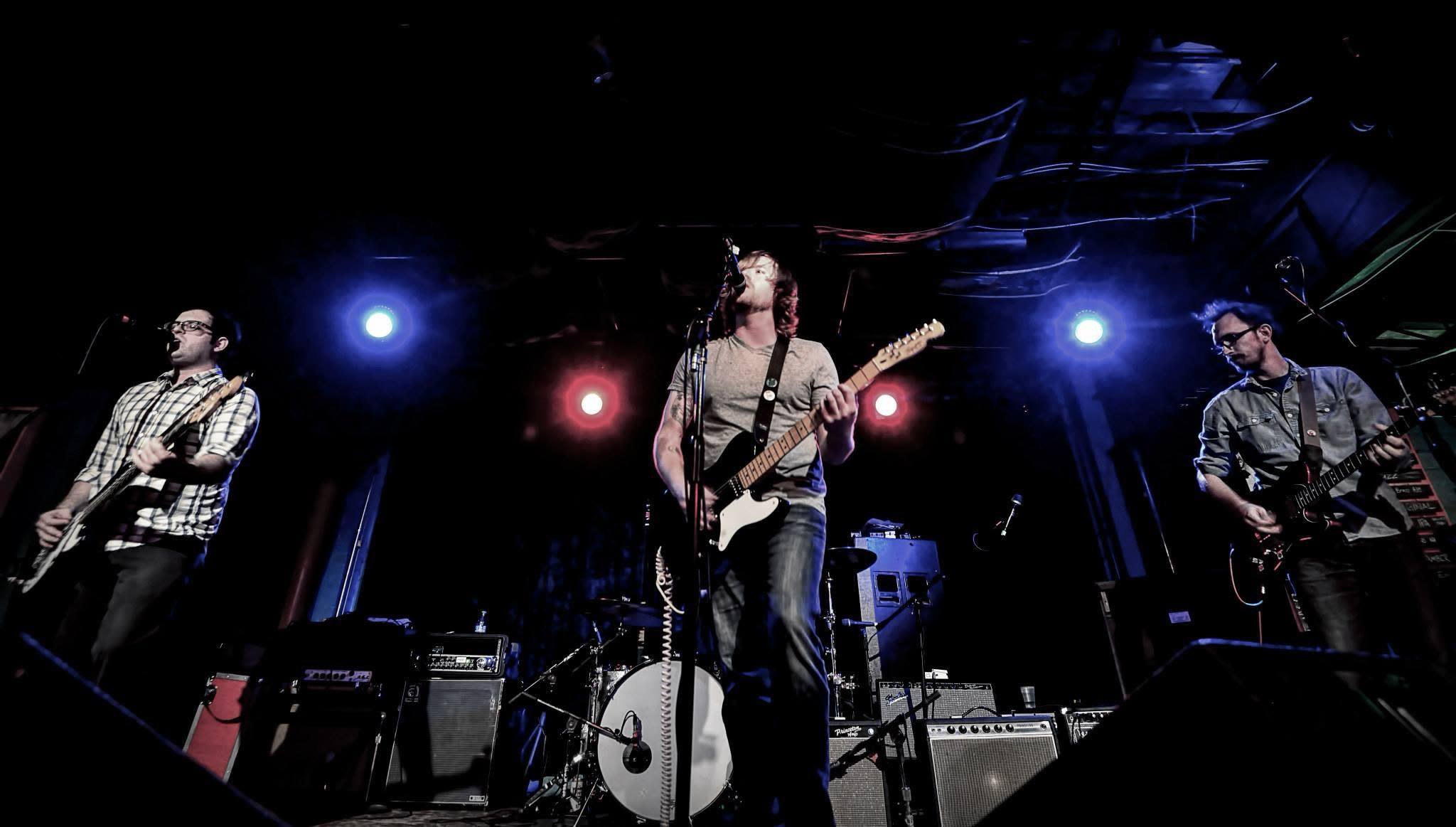 They say the Denton music scene is fading, burning out, dying. Who are they? They are headlines like this one from D Magazine on August 22, 2016: "What Comes Next for Denton's Live Music Scene? Can Denton chart a path forward after the closure of many of its most important music venues? Or is it doomed to 'Wonderwall' covers at coffee shops?"
I absolutely hear Chicken Little in that headline. Do you recall the Chicken Little fable? Chicken Little induced communal hysteria that the sky was falling and the world was coming to an end after an acorn fell on her head. An acorn, not the sky.
The sky is not falling in Denton, either, and the music plays on.
The 59th-annual Grammy Awards last Sunday night underscore my point. Note this statement from UNT President Dr. Neal Smatresk about the Denton connections among the Grammy winners:
"Country star newcomer and former student Maren Morris won the Grammy for Best Country Solo Performance. She previously won the New Artist of the Year award from the Country Music Association.
"Jazz band Snarky Puppy, a group made up of several College of Music alumni, won the Best Contemporary Instrumental Album Grammy. Alumnus Michael League is Snarky Puppy's founder, bassist and composer. Among the other alumni who make up the band that has roughly two dozen rotating members are Nate Werth, percussion; Justin Stanton ('10), trumpet and keyboards; Bob Lanzetti ('04), guitar; Mike Maher ('04), trumpet; Chris Bullock, tenor saxophone; Chris McQueen ('06), electric guitar; and Jay Jennings, trumpet.
"Composition alumnus Michael Daugherty ('76) won three Grammy Awards for Best Contemporary Classical Composition, Classical Instrumental Solo and Classical Compendium.
"Opera stars and alumni Patricia Racette ('88) and Scott Scully ('99) provided vocals for the album Corigliano: The Ghosts of Versailles, which won Grammy Awards for Best Opera Recording and Engineered Album, Classical.
"Saxophonist Tyler Summers ('02) played on Kirk Franklin's album Losing My Religion, which won Best Gospel Album."
Every name on Smatresk's list now holds the most prestigious recording industry award in the world. And there were more Denton-connecting-names among the Grammy nominees. Let me just say, as a Dentonite and a UNT alumna, I am proud!
A few weeks ago in a column about trains passing through Denton, I quoted the Texas State Historical Commission (TSHA). "Although the colleges' influence was slight for several years, they ultimately did more to establish the character of Denton than any other single influence."
Let me translate. For more than 125 years, our universities have fed and shaped Denton's culture with creativity, expression, intelligence and diversity. Artists, writers, inventors, entrepreneurs across all genres and media have affected our city and then the world in their fields of expertise.  And since the 1940s, music has been front and center.  The College of Music and the jazz studies program within it have equipped and propelled thousands of music industry influencers and icons.
Denton's creative culture, including music, is alive and thriving. I believe the Chicken Littles are mistakenly trying to define our music scene as venues versus music. The truth is that venues, even iconic ones, come and go. They always have and always will.
Defining Denton just isn't that simple, which is the result of original and independent character. So while Denton is known around the world for the music, it has never been for a specific "Denton sound." Our sound is a combination of individual sounds where writers, musicians, poets, venues have their own messages, rhythms, tunes, and atmospheres, and listeners get the entire breadth, as varied or not as they choose.
The Grammy Awards last Sunday underscore the point. Composers, song-writers, country music, opera, jazz, production.
Denton's original, independent character is organic, ever-evolving, flowing. It is a living thing that morphs and moves with crescendos and bases, change and undulation. Sounds like music, doesn't it?
Hush now, Chicken Little. The sky is not falling, and the music plays on in Denton.