The Square means a lot to me. It's the first place I visited in Denton. It's the place where I got engaged. And, most importantly, it's the place where I go for my mandatory, doctor-recommended mountain of garlic parmesan fries at LSA Burger. But the Square is home to much more than health food. It's a home of history.
The Courthouse-on-the-Square Museum opened its doors in 1979, ushering in an era of creative curation that has made downtown Denton crackle with historic vibrancy. Beginning March 30, that history will be honored in a special showcase: 40 for 40: Forty Artifacts for Forty Years. This exhibit includes a guitar signed by Eli Young Band members (and UNT alums) Mike Eli and James Young, classic boots from Russell's Department Store, a bronze star awarded to the first Denton denizen to draw the draft in World War II, and so much more. 40 for 40 will run through February 3, 2020, ensuring both an awesome celebration and what is, I presume, the longest 40th birthday celebration since my Dad turned 40 three years in a row.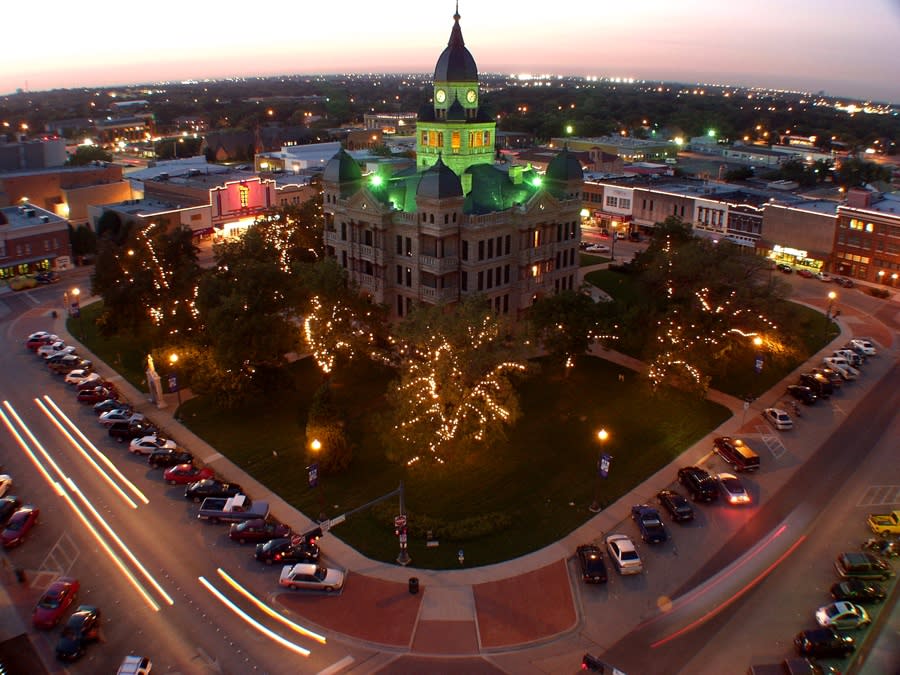 I asked many of my friends who are 40 or older, and, in news that would probably shock no one, they were not so chipper about the prospect of celebrating the big 4-0. But then I dug deeper: What are some of your favorite possessions? If you could pick a few material items that defined your 20s, what would they be? What about your 30s? Their faces lit up as they began to describe records, jerseys, books, car fresheners that made their hand-me-down trucks smell like pine and, in one case, a candy wrapper from a hospital vending machine. That last one belonged to my Dad. Despite his many 40th birthdays, he realized he had a lot of reasons to say thanks. That candy wrapper, those jerseys, the books, car fresheners, vinyl records and more all played a significant role in these people's lives. They tell stories, and they help remind us where we've been.
The same can be said of 40 for 40. By looking back at the items and artifacts that tell our story, we can recognize how far we've come -- and how far we will go.
---
The official opening for the Courthouse-on-the-Square Museum's celebration is March 30. See all the details and schedule of event here.
The Courthouse-on-the-Square Museum exhibits are on display Monday - Friday, 10 am to 4:30 pm and Saturday from 11 am - 3 pm.
[slideshow_deploy id='58623']