In the world of craft beer, one kind of beer is hotter than all the rest – the IPA.
The history of the IPA, or India Pale Ale, dates to the 1800s, but its rise to popularity only began in the late 1970s, with the revolution of the craft beer industry. Known for its hoppy character, aromas, and flavors, the IPA is the best-selling craft beer around. And today, August 6th, marks National IPA Day, where we can raise a glass of this crisp brew and support our local brewers!
Discover Denton caught up with Seth Morgan, owner and head brewer at Denton County Brewing Company (DCBC), which has been open since Arts & Jazz Fest weekend 2017, for few quick questions on Denton's IPAs.
What inspired you to start brewing?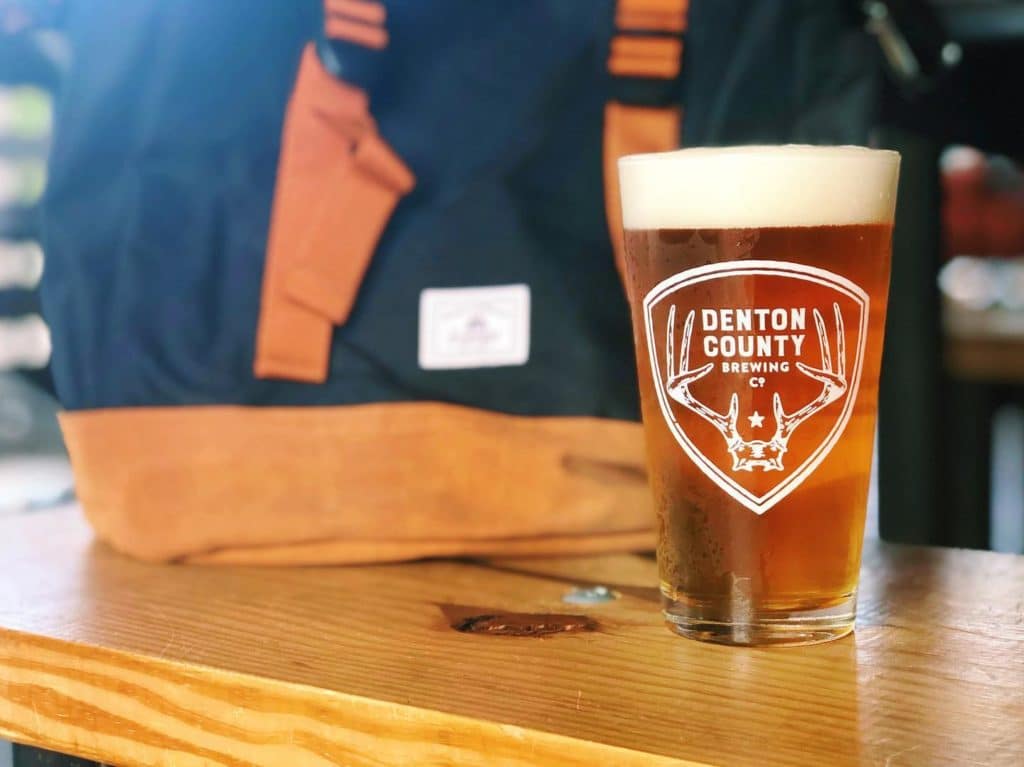 While I was at the University of North Texas, I went to England for a year with the student exchange program. The whole experience changed the trajectory of my life. This was back in the 90s, and the US had their typical mainstream light beers, but in England every pub had these incredible styles of beer, what we would consider today to be craft beers.
I was drinking these flavorful beers and wanted to bring that back with me. So, I started brewing, and in 2012 I started to get really serious about opening my own brewery. I talked it over with my wife, Jen, and we went for it!
Denton has been the perfect place for us for many reasons, but mostly because the community is so supportive of local businesses and it has really embraced the craft brew scene. Our hope is to make Denton a craft brew destination, so it's been pretty fantastic to see the other breweries pop up – we are all very supportive of each other's brews. It's a tight knit group.
What are your favorite Denton IPAs?
Well, of course our own IPA, Tony Hop SK8 Park, is going to be at the top of my list. It's a throwback to where the IPAs movement in the states came from, out on the west coast. Tony Hop SK8 is a traditional IPA and one of our best sellers.
I'm also a big fan of Land Yacht from Armadillo Ale Works and the Maizey IPA from Toasty Bros.
Describe your perfect IPA Day in Denton.
This day is going to be a marathon, not a sprint.
Start out at North Lakes Park in the morning for some disc golf, with a Maizey IPA from Toasty Bros.
From there I would head over to the downtown Denton square and grab an IPA from Bearded Monk and lunch at one of the food trucks (such as the Pickled Carrot or the Saucy Hibachi), and head over to the courthouse lawn for a mid-day picnic.
Afterwards I'd make a stop at Ten : One Artisanal Cheese Shop for some Blue Cheese. Blue cheese and IPAs are FANTASTIC together.
The night would end at a backyard BBQ with Denton County Brewing Company's Tony Hop Sk8 Park IPA, listening to some quality LPs.
How can we best support bars like Denton County Brewing Company right now?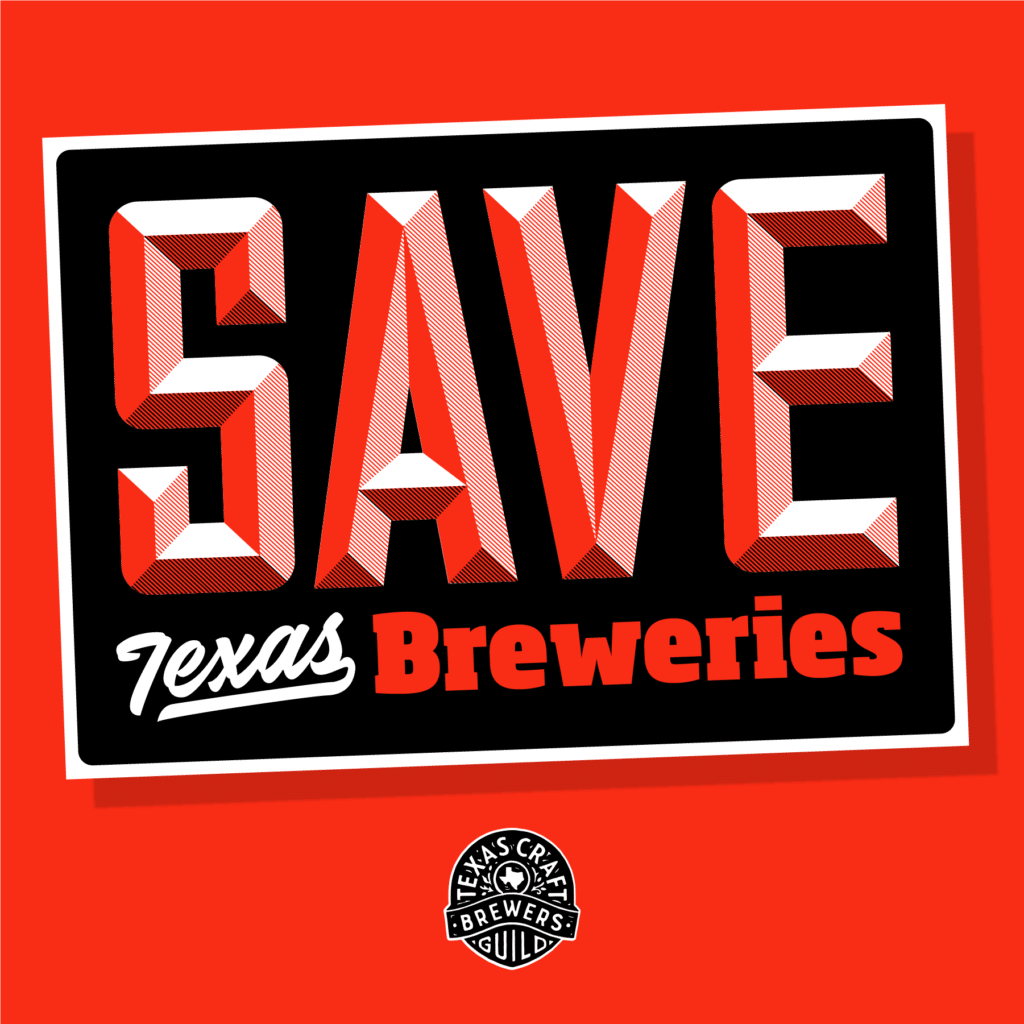 I think the people in Denton understand that our community is predominately made up of small business owners – people that don't have connections to big business – and that's what sets us apart from other cities. Our beers aren't at the big box retailers, we're working on that, but they aren't there yet. So, we are asking our neighbors to shop local. I know it may be a little farther drive for some, but we are trying to make it as convenient as possible with drive-thrus or curb-side service.
The truth is that breweries are suffering right now. We weathered the first shut down, but this second one will be tough to withstand. The Texas Craft Brewers Guild is forecasting that two out of every three craft breweries stand to permanently could close by the end of the year with the current guidelines that are in place by the TABC.
There is a state-wide campaign in place, Save Texas Breweries, that has outlined how to help all of us right now:
Buy beer directly from the brewery.
Choose LOCAL CRAFT everywhere else too – whether it's on your grocery run, or from a local restaurant or bottle shop, if you're buying beer anywhere besides the brewery, consider opting for local craft over an internationally owned mega brand.
Buying a GIFT CARD or MERCH from a brewery's online store is a great way to show support from home.
Help SPREAD THE WORD! Picking up some curbside beer-to-go from a local brewery? Post about it on social media with #SaveTexasBreweries and encourage your friends and family to do the same.
---
Support the local Denton beer scene by visiting Denton County Brewing Company and our other local brewers, growler bars and bottle shops today!
Breweries
Armadillo Ale Works | 221 S Bell Ave | armadilloaleworks.com Denton County Brewing Company | 200 E McKinney | dentoncbc.com Howling Mutt Brewing | 205 N Cedar St | howlingmuttbrewing.com Toasty Bros. | toastybros.com
Local To-Go Locations
Applejacks Liquors | 345 E Hickory St | applejacksliquors.com Bearded Monk | 122 E McKinney | beardedmonk.com East Side Denton | 117 E Oak St | eastsidedenton.com Herf's Denton County Tap House | 2655 W University Dr, Suite 1031 | herfstaphouse.com Midway Craft House | 1115 W. Hickory St | midwaycrafthouse.com Midway Mart | 406 W Hickory St | midwaymartdenton.com