Bad Speck is normally the one giving direction during a Denton Community Theatre performance.  And he is great at it! He was named in Denton's Best in 2010 under "Best Direction in a Local Theater Production" for his direction of The Mystery of Edwin Drood. This weekend Speck will portray the character of Abner Truckle in DCT's Sly Fox.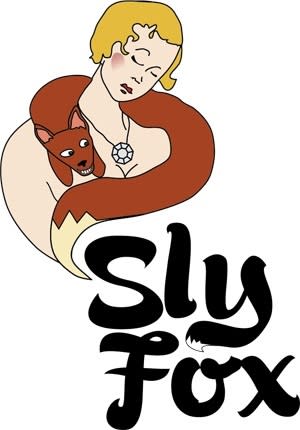 Speck visits with us over his start in theatre and what he thinks of his character. What first inspired you to become active in the theatre?
The plethora of interesting, attractive, and outgoing women involved.  I was 16 at the time. Is this a hobby or something you are pursuing full time? Why/Why not?
Theater was my first career back when I didn¹t care about eating regularly. It¹s definitely a better hobby than career. How long have you been with Community Theatre?/How did you get involved?
After a long absence from theater, one of my college profs., Dr. Ralph Culp, talked me  into doing a small part in Streetcar and I discovered I still loved the old girl. That was 15 years ago and I have been playing with them ever since. Were you nervous at auditions for Sly Fox? Why/why not?
I was excited but not nervous.  I have a lot of practice at auditioning and I deal well with rejection and disappointment. If you could describe Sly Fox in one word it would be:
It takes 2 words; con artist. What do you like about your character?/What is your character like?
Truckle is a 2 faced, loud, obnoxious, overbearing, insanely jealous, blowhard with absolutely no scruples.  If I saw him on the street, I would cross to the other side.  But he¹s a lot of fun to portray. Have you guys had fun putting this production together? Any good stories?
About as much fun as you can legally have.  This show is cracking us all up.  Just last night the Chief of Police (Brian Patrick) got his shoe tangled with the Captain¹s (Sterling Gafford) sword after a melee and couldn¹t get loose.  You should have been there. What would you tell someone thinking about attending one of the Sly Fox productions?
Come prepared to laugh out loud. What brought you to Denton?
I first moved to Denton in the early 70¹s to attend what was then NTSU, dropped out and moved to New York to do theater, came back to finish my degree in the late 70¹s, moved away again, and finally moved back to work at the Post Office in 1986.  I¹ve been here ever since. Where are your favorite places to do some #Dentoning?
The Campus and Black Box Theatre, the Square, Banter, Dan¹s Silverleaf, Art Six, Jupiter House, and Sweetwater. Favorite thing that makes Denton quirky?
It is an all but undiscovered community of outstanding artists. If the Mayan Apocalypse happened tomorrow and you got to eat at one last restaurant in DentonŠ where would you go?
Mr. Chopsticks for Pho.  Chicken soup is always good for ya. Would you rather get free coffee drinks at all your favorite spots in Denton for a lifetime or have free access to any concert in Denton forever?
Definitely the free concerts.  I don¹t drink coffee.