I first arrived at the Denton Convention & Visitors Bureau (CVB) at the beginning of 2003. My initial focus as the new-kid-on-the-block was meeting the movers and shakers. I began at the top and scheduled a one-on-one meeting with then-Mayor Euline Brock.
Prepared to offer my best handshake, I entered her office, my words already rolling out: "Mayor Brock, I am the new CVB Director…"
Before I could say another word, she responded from an awkward, bent over position where it seemed she was perusing a bookcase. "Yes. And I have a gift for you," she half-sighed as she stood, recovering her posture and smile. She handed me a copy of urban development guru Richard Florida's book, The Rise of the Creative Class. "I want to tell you about our vision for Denton," she said. "Then read this book, and you will understand."
She did. Then I did. And thus began a relationship built on mutual passion for Denton, our people and our future.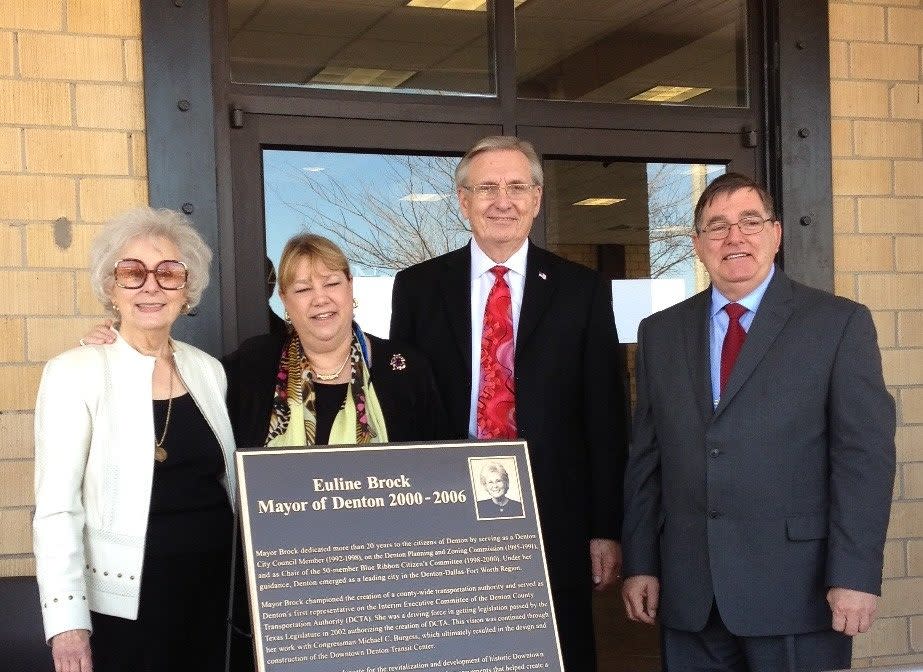 From that very first meeting, Mayor Brock inspired me. I believed then and still do in that "future Denton" vision she imparted to me. She saw people coming, our population swelling. "It's the most exciting time to be in Denton," she said. And she was right. Upon my arrival in February 2003, Denton's population was 96,983. By year-end 2017, the U.S. Census Bureau estimated it to be 136,326. Nearly 40,000 new Dentonites in 15 years, roughly 2,600 per year, or 50 per week, or seven a day. No matter how you slice them, these huge numbers evidence a season of unprecedented growth.
She saw it happening and urged all of us to participate in seizing control of Denton's destiny. She focused on the positive, the opportunities that can be ours if we manage our way through this growth with planning and purpose and not sit by hoping we can make do with whatever shreds of Denton's essence may be left on the other side.
Under her leadership and in partnership with Denton's festival community, the Denton Convention & Visitors Bureau (CVB) developed and launched the Denton Live magazine in 2005. Today, 13 years later, it remains Denton's double-mission visitor guide. Mission one is about enlarging our tourism economy by capitalizing on product already in place, like our universities and many unique festivals. Mission two boosts local perception and pride about just how cool Denton is and how fortunate we are to be Dentonites.
As a member of the first Denton Live editorial board, Euline served as one of the magazine's editors. I remember how she poured over it, page-by-page and word-by-word. She would strike every reference, no matter how slight, that coupled Denton with the words "town" or "small."
"We are not a small town. We are a vibrant city," was Euline's editorial mantra, and it quickly became mine. We saw the same thing: A pulsing, funky, walkable and welcoming destination with one-of-a-kind experiences from food and music to art and attractions. She saw what we at the CVB still see: Denton's original, independent sense of place - an attribute that sets this city apart – and character worth protecting and promoting. Like her, our CVB team is committed to doing everything we can to help keep Denton Denton.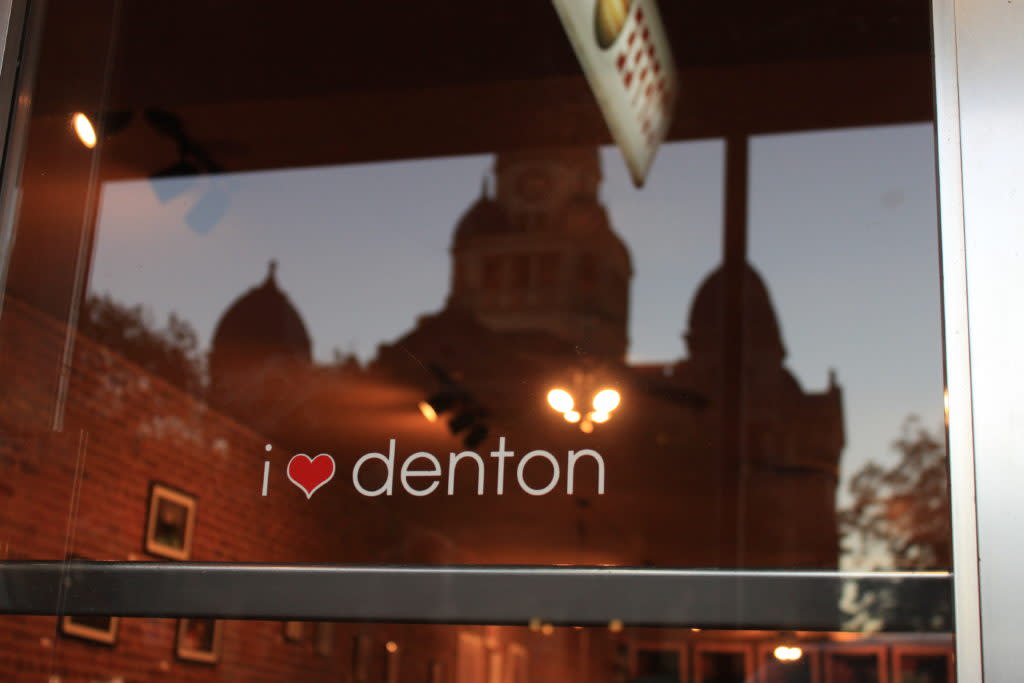 We didn't see eye-to-eye on everything. Then again, are there any two people who truly do? Differences make us stronger, better people, Mayor Brock said, and she truly walked the talk.
Staff writer Peggy Heinkel-Wolfe broke the news about Mayor Brock's passing to Denton-Record Chronicle readers in a front page story last Tuesday, July 3, a tribute piece about Euline's character, activism and leadership. In it are stories like the time in the early 1960s when Euline was among the group of ladies who started the Denton Christian Women's Interracial (DCWI) Fellowship. Heinkel-Wolfe states that this group may very well be "one of the most important community groups in Denton's history." Their purpose was building friendship across color lines and strategizing ways to facilitate racial integration and eliminate discrimination.
The DCWI Fellowship's vital impact on Denton during turbulent and peaceful times alike is a spotlight on what really made Mayor Brock's heart tick. She was a bridge builder: among peoples, across ideals and between communities. And she was a dreamer championing progress and prosperity while holding fast to our heritage and roots.
I will miss Mayor Euline Brock. She made an indelible mark on our city, on our CVB organization and on my personal and professional life. I hope her fingerprints are visible far into the future she imagined with such faith and clarity.
Go with God, and rest in peace, Mayor Brock.